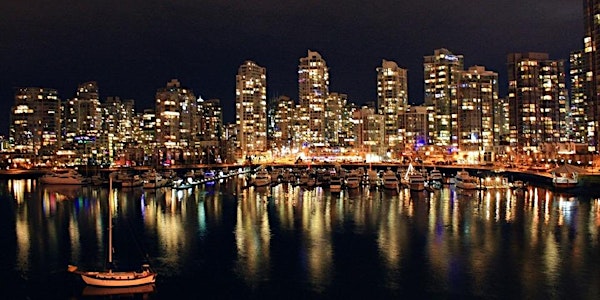 2nd Life Without Limits Gala
When and where
Location
BEST WESTERN PLUS Chateau Granville Hotel & Suites 1100 Granville Street Vancouver, BC V6Z 2B6 Canada
Description
The 2016 Life Without Limits Gala is an opportunity to celebrate the Cerebral Palsy Association of BC. The gala will include a sit-down 3 course dinner with complimentary wine, great entertainment and an amazing selection of live and silent auction items. The gala is a great opportunity to celebrate the accomplishments of the CPABC and to be a supportive part of the vision that CPABC holds for the future. It is also a fantastic opportunity to meet and network with business professionals and the rest of the community.
Emcee: Zahra Alani
The evening will be emceed by CTV Vancouver weathercaster Zahra Alani. Zahra joined CTV News in August 2013 after working at CBC News: Regina and Vancouver.
She studied Communications at Simon Fraser University and then went on to study broadcasting at Columbia Academy after winning a scholarship. Her work caught the eye of NBC News: Honolulu when they invited her not only to try to catch a few waves but to write a story about Grammy nominees.
The Honourable Carla Qualtrough
The Honourable Carla Qualtrough will be giving the opening remarks. Carla is MP for Delta and was named Minister of Sport and Persons with Disabilities in November 2015. Visually impaired since birth, she is a medal winner in swimming at the 1988 and 1992 Paralympic Games. Following her athletic career, Carla studied political science and earned a law degree.
As a lawyer, Carla primarily focused on human rights matters. She served as counsel to the British Columbia Human Rights Tribunal and the Canadian Human Rights Commission. Prior to her election to the House of Commons, Carla was the vice-chair of British Columbia's Workers' Compensation Appeal Tribunal.
Speaker: Dr Ryan D'Arcy
The hidden potential within our brains:
From the smallest steps to the highest heights.
Our guest speaker this year is Dr Ryan D'Arcy, a neuroscientist and "Kickass Canadian" who is working with retired Captain Trevor Greene to walk again after being attacked with an axe while on tour in Afghanistan. Dr D'Arcy will be speaking about how the latest research and technology is unleashing previously hidden potential that may affect ability.
Dr D'Arcy is BC Leadership Chair in Medical Technologies and Professor of Applied Sciences at Simon Fraser University. He serves as Head of Surrey Memorial Hospital's Health Sciences and Innovation at Fraser Health and is the founding Chair of BC's Innovation Boulevard. Dr D'Arcy received his BSc (with distinction) from the University of Victoria, MSc & PhD degrees in Neuroscience from Dalhousie University, and completed post-doctoral training in MRI Physics at the National Research Council. Over the last 20 years, Dr D'Arcy has led Canada's translational neuroscience to bring direct healthcare impact to devastating brain conditions. He has created brain vital signs, led VR brain surgery breakthroughs, and discovered activity in elusive brain white matter. Read about the recent innovative story of Captain Trevor Greene, who is reaching new heights following a devastating axe attack in Afghanistan.
Auctioneer: David C Jones
David C. Jones is an actor / improviser / speaker / teacher / film-maker.
Although he won the Georgia Straight's Best Comedian in Vancouver award 2 years in a row and is a Canadian Comedy Award nominee, he is not a traditional stand-up comedian. You can learn more about his films and other endeavors, like being Entertainment Manager for the 2010 Winter Olympic and Paralympics Games on his website www.davidcjones.ca
Music: John Gilliat
John Gilliat has dedicated himself to a fiery, world beat fusion of Rumba Flamenco and Latin Jazz. This West Coast Music Award Nominee has toured throughout North America and Japan.
Performance highlights include representing Canada at Japan's 2005 Expo, performing at Canada's 2010 Winter Olympics and performing for Canada's former Prime Minister Jean Chretien. John's recordings have been used for radio, documentaries, TV and film in North America, Japan, Ireland and the UK.
Presenting Sponsors
Gold Sponsor
Bronze Sponsor
Table Sponsor
Media Sponsor
In-kind and Silent Auction Donors
Walt Disney World® Resort
Distinctly Kelowna Tours
Vancouver Canucks
Pacific Coach
Kumsheen Rafting Resort
Glowbal Restaurant Group
Vancouver Symphony Orchestra
Luciterra
Mr Rent-a-Car
Luxe Beauty Lounge
Platform 7 Coffee
Ballet Victoria
Ballet BC
Pacific Theatre
Vancouver Circus School
LuLu Island Winery
Britannia Mine Museum
Cartems Donuterie
Museum of Anthropology
Sea to Sky Gondola
Purdy's Chocolates