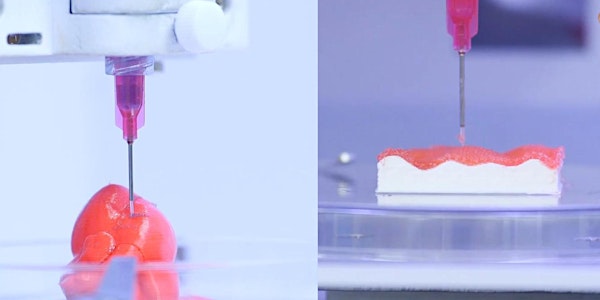 3D Bioprinting is Medicine's Next Frontier
Biomedicine's next frontier: biomimicry, customization and point-of-care manufacturing using 4D bioprinting
When and where
Location
Hôpital Saint-François d'Assise 10 Rue de l'Espinay Québec, QC G1L 3L5 Canada
About this event
The growing push for 3-D tissue models is limited by challenges in automated handling, processing and scalability of the technology to various types of materials and high-throughput applications. To meet these challenges, 4D bioprinting and human-cell derived ECM bioinks can allow researchers to biologically mimic the formation of complex, heterogeneous 3-D structures and to scale the technology to high-throughput and clinically translatable applications. This webinar will discuss the latest megatrends behind bioprinting developments as well as scientific and medical applications developed for tissue engineering, regenerative medicine, preclinical screening and testing, veterinary medicine, as well as personalized drug and food development.
Some key topics to be discussed include:
• Key advantages of 3D bioprinting over other techniques
• Alterations in cellular physiology of cells in 3D vs. 2D
• Megatrends behind bioprinting's importance in biomedicine
• Introduction of biomedical applications of bioprinting across various disciplines
• ROKIT Healthcare's work in clinical translation of bioprinting in the operating room
• Built-in cell incubator, diverse material use, and high-throughput capabilities of all-in-one bioprinting platforms
The seminar reinforces the significance of bioprinting advancements in the age of Industry 4.0 – as a movement aligned with global megatrends in healthcare toward personalized medicine, computer-aided production of biological processes, and autologous regenerative therapy.