Are children in charge of the Internet? They most certainly are, in the majority of cases.
About this event
Children are in charge of the Internet in most homes. What should be done as parents, caregivers, and professionals? Internet Sense First, a federal Canadian charity, has a group of international expert speakers called our AICET Council (Anti Internet Child Exploitation Team).
The AICET Council provides information about our unique Theory of Digital Supervision for proactive online child protection. Digital Supervision has been gaining international recognition. The creator of Digital Supervision, our Founder and Chair, has presented at international conferences and been featured at the recent Congress For The Humanities , an international conference involving several countries; THRIVE Confluence, an international conference originating in India involving over 50 countries; Fearless Women a world-wide conference with 400,000 members, and more. She has also been featured on several radio and television shows.
This conference is designed as "on demand", meaning, registrants are able to access the conference at a time convenient to them over the dates of November 12th to the 15th. The duration is approximately 2.5 hours. We have streamlined this conference this year to shorten the time, therefore, enabling more people to attend.
Registrants are eligible for a Certificate of Completion for Digital Supervision training following successful completion of the short quiz at the end of the conference. We encourage everyone to do the quiz and obtain the certificate, which will enhance a portfolio for employment, career changes, and digitizing parenting skills.
Any questions about this conference should be directed to 519 854 1249 or email: info@InternetSenseFirst.com. Enter the promo code "Child Safety" to receive an early-bird ticket price. Early Bird discount offer expires October 4, 2021. Stated rate will apply after that date.
Registrants will receive an email at least two days prior to the event for access to the conference. Please ensure your information is accurate, particularly your email address. Thank you.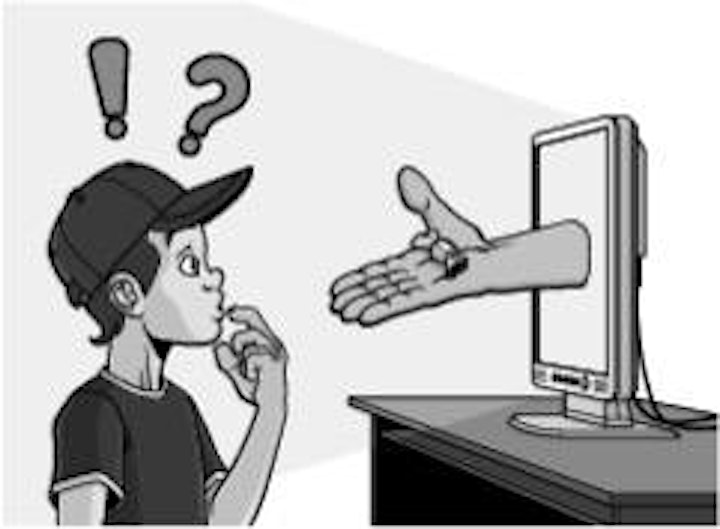 Date and time
Location
Refund policy
Organizer of 3rd International Summit - Are Children In Charge Of The Internet?
Internet Sense First is a Federal Canadian charity dedicated to providing therapy for Internet child exploitation victims and to educating the public in a proactive approach to fighting Internet predation.  
We have invited members of different international organizations to attend this event, with the purpose of fostering a chain of change for the betterment of online child protection globally.  
This is a global issue and one that requires solidarity beyond borders. Our AICET Council speaking team has representatives from Canada, the United States, and Spain - and we are expanding. No borders when it comes to the protection of our precious children, globally.
Please contact Internet Sense First for student/senior rates.  519 854 1249