4th Annual Vintage Prom Toronto
Description
FOLLOW US ON FB and FOLLOW US ON IG
Ticket Info: Online ticketing available exclusively through eventbrite. For $25 General admission Cash hard tickets please visit Rosie The Rebel 604 Queen St west on Queen near bathurst, Inside Chatelet home decor Wed-Sun Pending pre-sales, limited General admission tickets will be available at the door for $35
Toronto's biggest Vintage Dance Party, The Annual Vintage Prom Toronto, is back for our 4th year, with another jam-packed night of Vintage themed Music, Fashion and fun! Travel back in time with this years Prom theme: "Dreams of the Silverscreen" as we celebrate classic hollywood with our party decor, costume contests, fashion and classic live music from the 1920s to 1950s.
Whether you missed your prom, love getting dressed up, have a nostalgia for all things vintage or you just want to live out that romantic dream night straight out of the movies, Vintage Prom Toronto has you covered!
at Vintage Prom "Dreams of the Silverscreen", you're the old hollywood celeb! Drape yourself in your best, and arrive to The Great Hall red carpet where you will be greeted by a barrage of paparazzi!
Doors 8:30 Show 9-2am, VIP food service 10pm
Enjoy Live Music from:
8:30 DJ Swankenstein
9:15 performance by the Soda Pop Hop Dance Troup
9:30 The Greasemarks (Rockabilly) www.GreaseMarks.com
11:00 Songs from Kitten Monroe (Jazz)
11:15 The Dreamboats (1950s rock and roll) www.thedreamboatsband.com
12:30 The Vintage Prom Jazz band, featuring vocalists Ivory and Alex Bird (live classic jazz, standards, blues and contemporary) www.AlexBird.net www.pureivory.ca
Dance the rest of your night away with DJ Swankenstein from 1:30-2am
and don't forget to visit our Vintage Prom Hollywood Photobooth!
Plus over $500 in prizes to be won for Prom King and Queen, Best Dressed and Best Dance couple!
Are you single? No problem, Vintage Prom is a great place to meet like-minded Vintage lovers and we will be bringing back our Vintage Prom Heart Pins if you want to advertise that you're available to be asked to dance!
Coming as a couple? Create the perfect night of romance with our date-night package which includes an upscale VIP table in our off the dance floor roped off VIP area, gourmet snacks and dessert and the option of bottle service (bottle service menu availble upon request) plus our Prom Photographer will come to your table to commemorate your night with a photo. Our 2 person private tables sell out quick, so snag yours today!
Our event is non-stop fun and an amazing time for all ages above 19 (The Great Hall is a 19+ event space)
The Great Hall is wheelchair accessible, please notify us if you need elevator assistance. info@rosietherebel.com
Brought to you by Rosie The Rebel, Rebel Love Clothing, The Toronto Pinup Academy, Soda Pop Hop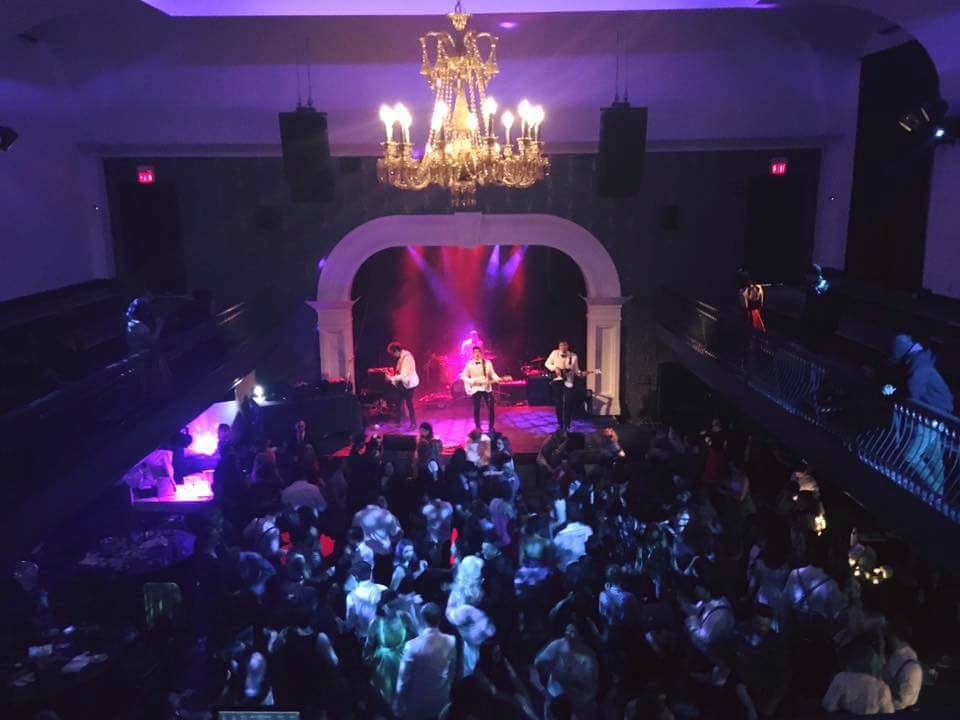 See More photos from our past events by visiting out Instagram @VintagePromToronto