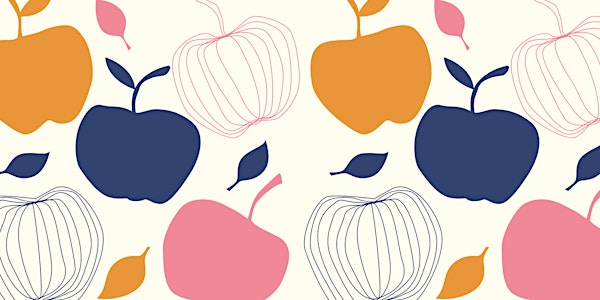 4th Annual Westside Food Festival
Virtual gardening and food-related workshops to help you build your skills and resilient and sustainable communities.
Refund Policy
Contact the organizer to request a refund.
Eventbrite's fee is nonrefundable.
About this event
Check out our full virtual workshop* lineup (event descriptions follow)!


Workshop Descriptions
1. Veggie Gardening 101 (Instructor: Mik Turje)
Have you always wanted to learn how to grow your own food, but don't know where to start? We'll go over soil health basics, planting , watering, fertility, harvesting, plant health, troubleshooting, and much more!
2. Native Edibles (Instructor: Lori Snyder)
Learn how to identify and harvest wild, edible and medicinal plants in an ethical way.
3. Introduction to Vertical Gardening (Instructor: Dr. Yael Stav)
Learn all you need to know about the different systems and technologies available for vertical gardening, and how to set up a successful vertical food garden on fences, walls, and balconies.
4. Crop Planning (Instructor: Mik Turje)
Learn about crop rotation, succession planting, and companion planting. Create a garden map and a planting and harvest schedule to help you get everything planted on time, lengthen your harvest, create steady production, and increase garden health and diversity.
5. Making Beeswax Salves (Instructor: Lori Snyder)
Discover how to make beeswax salves with infused plant oils. Learn how to make lip balms, natural skin care, and hand salves.
6. Grow Your Own Microgreens (part 1) (Instructor: Dr. Yael Stav)
Microgreens are tasty and nutritious greens that can be eaten as a fresh snack or added to salads, smoothies, soups and more. You'll learn how to grow your own trays of microgreens at home year-round.
7. Container Gardening (Instructor: Mik Turje)
Learn the techniques and challenges specific to gardening in containers. We'll look at soil, fertilizing and watering, types of containers, different sun orientations and what to grow.
8. Introduction to Fermenting (Instructor: Evelyn Lee)
Are you intrigued about fermenting? Learn about all the types of fermenting (there's more than just kombucha!). Find out what's involved, what equipment and ingredients you need, and how much time and space it takes.
9. Grow Your Own Microgreens (part 2) (Instructor: Dr. Yael Stav)
Dive deeper into the world of microgreens with our exciting part 2 workshop! We'll review the many possible seeds that can be used for starting microgreens, and look into troubleshooting common problems.
10. Garden Problem Solving (Instructor: Mik Turje)
Learn how to troubleshoot and solve garden problems and make the best of your challenging growing situation to produce your own delicious veggies all season long!
11. Making Incense 101/Flower Essences (Instructor: Lori Snyder)
Discover which native plants can be harvested to make incense cones. Simple easy DIY with many benefits for our spiritual practices and to purify our homes with plants amazing healing aromatic chemical components. Flower essences carry the highest vibration of the plant which can be very helpful for our emotional health.
12. Creating an Herb Spiral Garden (Instructor: Dr. Yael Stav)