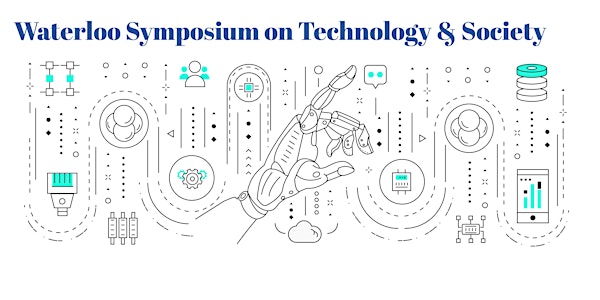 4th Waterloo Symposium on Technology & Society
In a talk that will be broadcast on CBC Radio, renowned futurist Douglas Rushkoff will explore how technology can be optimized for humanity
When and where
Location
Balsillie School of International Affairs (Main Auditorium) 67 Erb Street West Waterloo, ON N2L 6C2 Canada
About this event
SYMPOSIUM NO. 4:
TEAM HUMAN: IT'S TIME TO REMAKE SOCIETY TOGETHER AS THE TEAM WE ARE
To Douglas Rushkoff, Team Human is a manifesto—a fiery distillation of his most urgent thoughts on civilization and human nature. In this new talk, drawn from his book of the same name, Rushkoff argues that we are essentially social creatures, and that we achieve our greatest aspirations when we work together—not as individuals. Yet today society is threatened by a vast antihuman infrastructure that undermines our ability to connect. Money, once a means of exchange, is now a means of exploitation; education, conceived as a way to elevate the working class, has become another assembly line; and the Internet has only further divided us into increasingly atomized and radicalized groups. This talk is Rushkoff's impassioned call to arms—to recognize that being human is a team sport. In Rushkoff's own words: "Being social may be the whole point." Harnessing wide-ranging research on human evolution, biology, and psychology, Rushkoff will show that when we work together, we realize greater happiness, productivity, and peace. If we can understand this fundamental truth and reassert our humanity—together—we can make the world a better place to be human.
Keynote Speaker:
DOUGLAS RUSHKOFF
Named one of the "world's ten most influential intellectuals" by MIT, Douglas Rushkoff is an author and documentarian who studies human autonomy in a digital age. His twenty books include the just-published Team Human, based on his podcast, as well as the bestsellers Present Shock, Throwing Rocks at the Google Bus, Program or Be Programmed, Life Inc, and Media Virus. He also made the PBS Frontline documentaries Generation Like, The Persuaders, and Merchants of Cool. His book Coercion won the Marshall McLuhan Award, and the Media Ecology Association honored him with the first Neil Postman Award for Career Achievement in Public Intellectual Activity.
Rushkoff's work explores how different technological environments change our relationship to narrative, money, power, and one another. He coined such concepts as "viral media," "screenagers," and "social currency," and has been a leading voice for applying digital media toward social and economic justice. He a research fellow of the Institute for the Future, and founder of the Laboratory for Digital Humanism at CUNY/Queens, where he is a Professor of Media Theory and Digital Economics. He is a columnist for Medium, and his novels and comics, Ecstasy Club, A.D.D, and Aleister & Adolf, are all being developed for the screen.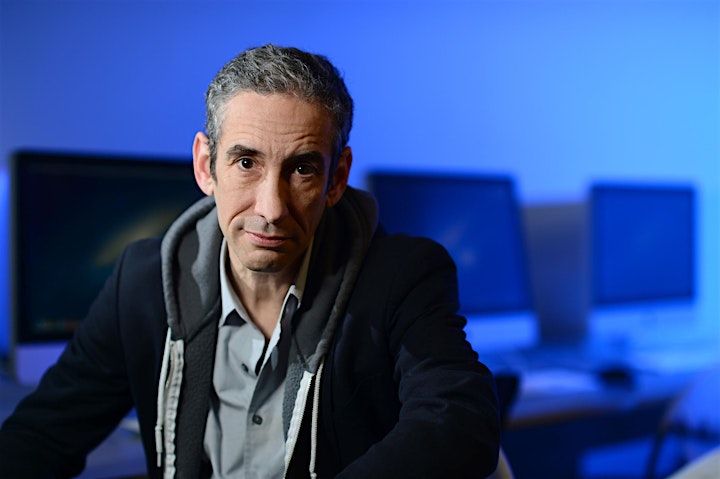 Panel Moderator: Nahlah Ayed
Nahlah Ayed is an award winning journalist and host of IDEAS on CBC Radio. She is a veteran of foreign reporting: first, in the Middle East where she spent nearly a decade covering the region's many conflicts. And later, while based in London, she covered many of the major stories of our time: Russia's annexation of Crimea, Europe's refugee crisis, the Brexit vote and its fallout.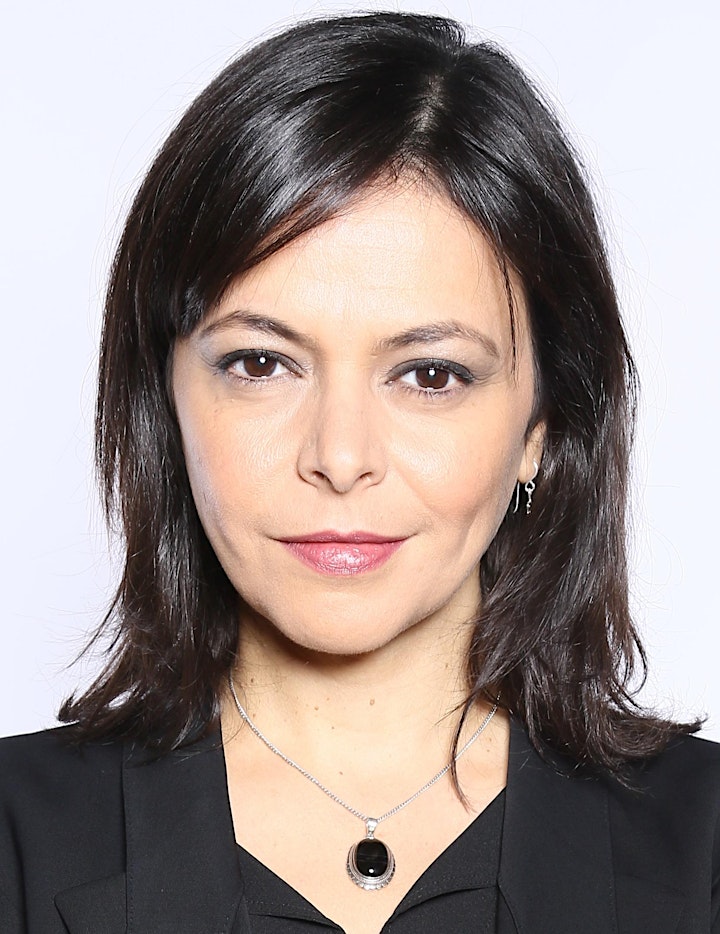 Panelists:
Sara Bannerman is an Associate Professor in the Department of Communication Studies and Multimedia and McMaster University. In 2016 she was appointed Canada Research Chair in Communication Policy and Governance. She researches traditional forms of governance such as copyright, intellectual property, and privacy law, as well as governance undertaken through non-state actors: governance by code, technologies, and private companies.
Marcel O'Gorman is a University Research Chair and Professor of English at the University of Waterloo. He is also the founding Director of the Critical Media Lab (CML), where he teaches courses, leads collaborative projects, and directs workshops in digital design and the philosophy of technology. The CML is located inside the Communitech Hub in Kitchener, where its role is to disseminate a philosophy of "tech for good." O'Gorman has published widely about the impacts of technology on society, including his most recent book Necromedia.
Kevin Chan is a global Director and Head of Public Policy at Facebook Canada. He was previously a policy director to the Privacy Commissioner of Canada and a non-residential fellow at Stanford's Center for Internet and Society. He has testified before the International Grand Committee on Big Data, Privacy and Democracy, and is the recipient of the Queen's Diamond Jubilee Medal and the Meritorious Service Medal.
Symposium Agenda:
7:00pm – 7:10pm: Introduction by CSG Executive Director Mark Sedra
7:10pm – 8:00pm: Keynote Lecture by Douglas Rushkoff
8:10pm – 9:00pm: Panel Discussion featuring Douglas Rushkoff, Sara Bannerman, Marcel O'Gorman and Kevin Chan with moderation from Nahlah Ayed
9:00pm – 10:00pm: Reception (Complimentary beer, wine, soft drinks and food will be served)
Broadcast Partner:
The symposium will be recorded to be broadcast on the long running CBC Radio show, IDEAS, hosted by Nahlah Ayed. IDEAS is a deep-dive into contemporary thought and intellectual history.
ABOUT THE SYMPOSIUM SERIES
The Waterloo Symposium on Technology & Society seeks to promote public discourse in Canada and beyond on the societal challenges and opportunities created by innovations in four primary areas: artificial intelligence, robotics, big data and social media. Whether in the economic, security or political sphere, rapid technological change is transforming the way our societies function, and this change will only accelerate in the decades ahead. How can the public and private sectors collectively to maximize the benefits of this technological revolution to drive prosperity, democracy and good governance, while mitigating its most adverse effects, such as social dislocation, wealth inequality and diminishing trust in public institutions? Some of the world's most renowned thinkers on the societal impacts of technology will be featured in the series. It will be held at one of Canada's premier schools for international public policy, the Balsillie School of International Affairs (BSIA), situated in one of the country's premier tech hubs, the Waterloo Region.
Symposium Founding Sponsor: