What are the SDGs and why do they matter for your business?
About this event

In 2015, Canada along with 192 other members of the United Nations committed to the 2030 Agenda for Sustainable Development and achieving the 17 Sustainable Development Goals (SDGs) that aim to address our greatest global social, economic and environmental challenges. The SDGs range from achieving gender equality and eradicating poverty to taking action on climate change and promoting sustainable economic growth.
While many large corporations have started to align their business strategies with the SDGs, most smaller organizations have not yet engaged.
Learn how you can build a better business and a better world by aligning with the SDGs.
In this webinar designed for SMEs, we will:
Briefly review the SDGs and why they matter for your business;
Explore the benefits of aligning with the SDGs; and
Provide guidance on how to select the relevant SDGs for your business to take action and report on.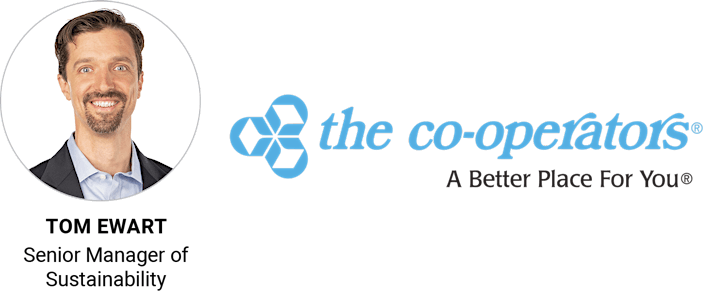 You will also hear directly from Tom Ewart, the Senior Manager of Sustainability at The Co-operators. Recognized as one of the 50 Best Corporate Citizens in Canada for the last 10 consecutive years, The Co-operators has embedded the SDGs into their strategic priorities and aligned their 2030 Enterprise Long-term Goals with the SDGs. Tom will share why The Co-operators has made this strategic decision, the business benefits they've seen, and lessons learned that you can apply to your organization.
Register and receive an SDG guide.
Following the webinar, we will be sending all registered participants a short guide to help you operationalize what you've learned in the webinar to align with the SDGs and make the most of this "Decade of Action."
--
This webinar is the first of a 3-part series designed to help SMEs make progress towards the SDGs. In the second webinar, we will look in-depth at SDG 7: Affordable and Clean Energy and SDG 13: Climate Action and how businesses can set goals, measure progress, and report on these specific SDGs. In the final webinar, we will focus on how best to communicate your work on the SDGs to your stakeholders and maximize the brand benefits of SDG alignment. We will announce those webinar dates in the coming months.