Description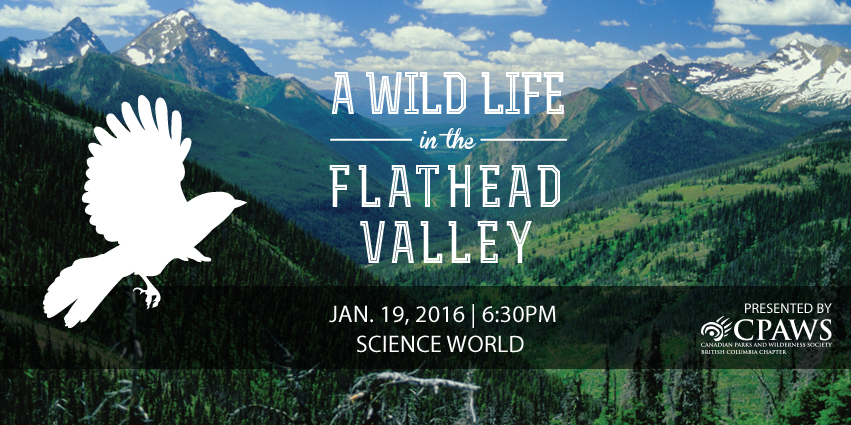 Bugs and bats and bears – oh my! The diversity of species that call the Flathead River Valley home ranges from the microscopic to the larger-than-life. This past summer, CPAWS-BC and the rest of the Flathead Wild team headed out into the field to survey and document this biodiversity as part of the fourth annual Flathead BioBlitz, and you won't believe some of the amazing things we found.

Join us on January 19th at TELUS World of Science in Vancouver to hear about the bioblitz and learn about some of the latest research being done in the Flathead from the Royal BC Museum's Claudia Copley and Darren Copley, and find out more about the work being done to protect and conserve the Flathead Valley – some of the best remaining wilderness in Southern B.C.!

Details:

Tuesday, January 19th
6:30 pm – 9:00 pm
TELUS World of Science Theatre

Complimentary snacks and refreshments will be provided. Doors open 6:30, event begins at 7:00.