Description
Facilitation Skills for Innovation
This one-day workshop will help you build the core skills needed to become a productive and effective facilitator, taking your design and innovation workshop skills to the next level.

Facilitation is a key skill for the modern workplace and a methodology for enhancing the effectiveness of a group in problem solving, decision making, or designing for innovation. In this session you will learn new ways to help people collaborate and move forward on complex problem solving. You'll leave with a solid understanding of the tools, principles and practices of a great facilitator, from how to maximize participation, to managing the overall participant's experience and getting a group of people to achieve their desired outcomes.
THE EVENT
In this hands-on workshop participants will learn the foundational principles of effective facilitation, will be introduced to several key facilitation methods, and each participant will have the opportunity to facilitate an innovation challenge within their group.
We'll also introduce you to liberating structures as a set of protocols to improve communication and collaboration in your meetings and across your organization. Participants will practice a variety of exerices, enabling techniques to be applied back at work - the very next day!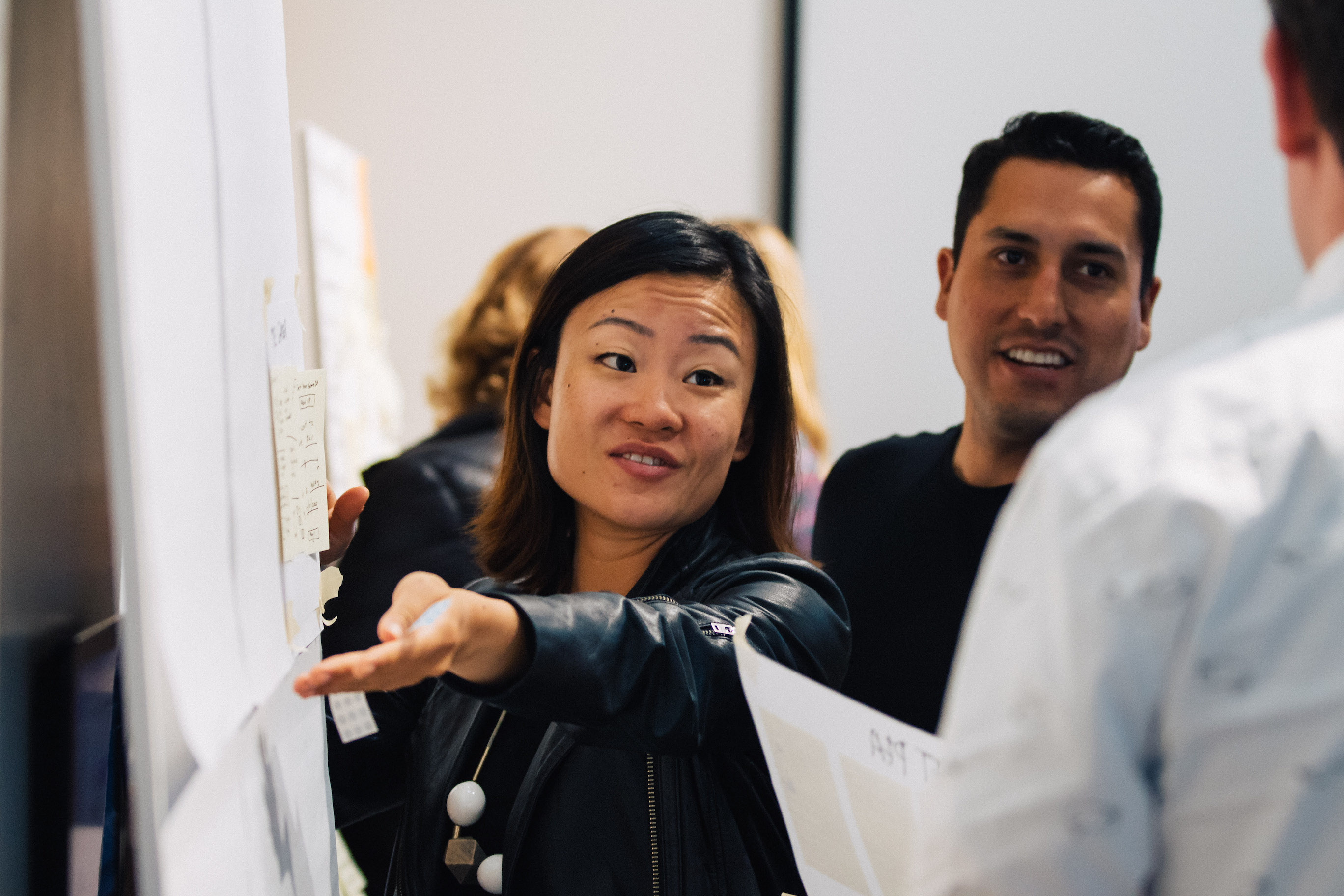 YOU'LL LEARN HOW TO….
Improve your facilitation skills to help build the effectiveness of any group and allow them to achieve desired outcomes
Frame and communicate agenda topics and objectives, providing a solid container for people to effectively problem solve and collaborate towards outcomes
Create buy-in and inclusive participation to improve the quality of workshops and meeting content
Understand how to better manage conflict and make decisions
Learn basic techniques from meeting management to process tools that will help with day to day facilitation at work
WHY YOU SHOULD COME
Build your knowledge, skill and abilitiy to help people solve big challenges, design solutions and test ideas
Gain the confidence you need to master key facilitation techniques and bring what you learn directly into your work environment the very next day!
Learn from experienced professionals with lengthy and deep career experience in coaching, training and communications
Practice in a safe-to-fail environment and hone your skills through interactive activities
About adaptiveX
A small boutique innovation agency, we believe deeply in the power of all organizations – no matter the size, age, or industry – to evolve, adapt and build resilience. Through training and structured facilitation, we help make organizations awesome and empower people to solve meaningful problems and adopt new human-centric (and collaborative) ways of working.
Just a few of our many clients include: CIBC, VHA Home Healthcare, PMI, Ratehub, Geotab, and Sunlife.
THE EVENT INCLUDES:
Full lunch, healthy snacks and refreshments

Coffee and other beverages

Course materials

Unlimited high fives
Event Details:
Date: Thursday, November 21, 2019
Time: 9:00 AM – 6:00 PM EST - registration opens at 8:30am
Location:

The Richmond | 477 Richmond St W | #104 | Toronto, ON M5V 3E7 | Canada
---
Interested in Team or Group Tickets?
Interested in sending a group of 3 or more? We offer awesome team pricing that includes discounts and free tickets. Find out more about team or group pricing here.
Non-Profit or NGO Pricing
We have special at-cost rates for non-profits, non-governmental organizations and official charities - additional Early Bird pricing until October 18! Contact us at info@adaptivex.ca for details.
Cancellation & Refund Policy:
Tickets can be cancelled up to 7 days in advance of the event. Afterwards it's always possible to send a replacement in your stead.
Other Questions?
To ask a question, please Leah O. at leah@adaptivex.ca
We're sure the Facilitation Skills for Innovation will be worth your time, and we hope to see you there!
Organizer of Advanced Facilitation for Innovation & Design Workshops