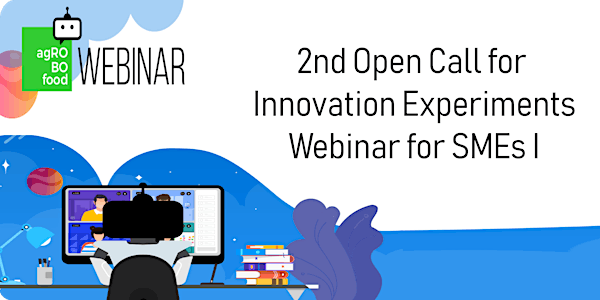 agROBOfood 2nd Open Call for Innovation Experiment: SMEs Webinar I
agROBOfood 2nd OC for Innovation Experiments! SMEs can join the webinar to discuss about the current OC and how they can apply!
About this event
agROBOfood builds upon its' existing network and ecosystem and uses the mechanism of Open Calls to provide financial support to third parties, in order to accelerate network expansion, driven by the robotics community and the European agrifood sector.
Two types of Open Calls are foreseen – two Open Calls for Innovation Experiments and one Open Call for Industrial Challenges. The 2nd Open Call for Innovation Experiments is officially launched!
SMEs can join our Webinar to learn about the specifics of the call, the application process and ask us their questions!
The webinar will take place on the 31st of March, at 16:00 (CET)!
Please make sure to register to ensure your spot! Participation is on a first come first served basis!