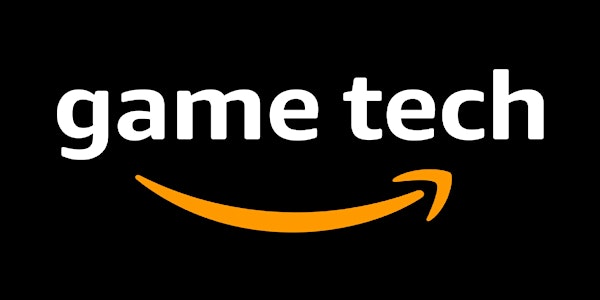 An Evening with Amazon Game Tech: Empowering New Game Experiences with New Tech
By GamePlay Space // L'Espace Ludique
Date and time
Wed, Apr 25, 2018 6:30 PM - 9:30 PM EDT
Location
GamePlay Space / L'Espace Ludique 1435 St Alexandre #140 Montreal, QC H3A 2G4 Canada
Description
Doors: 6:30pm. Please DO NOT arrive early.

Join us at GamePlay Space for an evening with the Amazon Game Tech team. After a short introduction, they will host an open discussion on the future of games.
The Amazon Game Tech team is on a mission to serve three equally important groups of people. The Developer, Player, and Viewer. They believe that for a game to have long-term success, all three groups need the right tools to be engaged and rewarded. Tools like: Streaming, Computer Vision, Voice Recognition, Machine Learning, Artificial Intelligence and on-demand Infrastructure as a service. All are powerful tools enabling new game types and engagement models like viewer participation, AI driven NPCs, Conversational NPCs and IoT integration.
Tim Bradlee heads up the Specialized Sales team for Amazon Game Tech. Tim's involvement with the games industry started with his father's work at Atari in the late 1970s then Imagic and Nintendo. Tim helped launch the PlayStation at Sony Computer Entertainment then started a games QA company that helped devs like SegaSoft, Activision and Relic with titles like HomeWorld and the Myst series. He will be joined by two other members of his team, Al Murray and Stephen Peacock, both of whom have over 20 years of game industry experience.
Amazon Game Tech brings together solutions from across Amazon, for every stage in your game's lifecycle. Whether you're building a game, deploying servers, or trying to reach more customers, we're here to help you succeed. Our portfolio spans four key areas for game development: infrastructure services, prebuilt managed services, content creation tools, and marketing & distribution.
About the organizer
What is GamePlay Space?
GamePlay Space is a non-profit community-driven organization dedicated to nurturing the success of video game developers and studios by sharing knowledge and creating opportunities.
Become a GamePlay Space member and join our Discord to keep up to date with our upcoming events. Follow us on Twitter, Instagram, Facebook, TikTok and LinkedIn to keep informed with community news and updates!
------------
L'Espace Ludique, c'est...
...une OBNL communautaire qui se consacre à favoriser le succès des développeur·euse·s et studios de jeux vidéo en partageant des connaissances et en créant des opportunités.
Devenez un membre de L'Espace Ludique et rejoignez notre serveur Discord pour recevoir toutes nos dernières informations et événements à venir!
Suivez-nous sur Twitter, Instagram, Facebook, TikTok et LinkedIn pour rester informé.e.s des nouvelles et des mises à jour de la communauté!