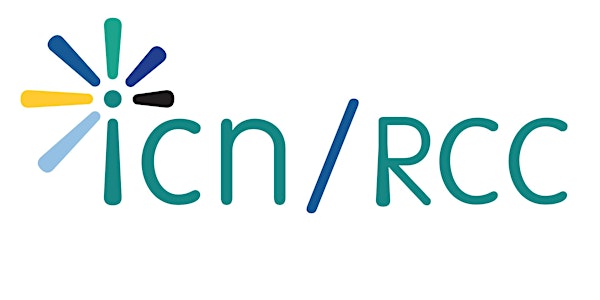 An ICN Webinar – CRA Regulations and the Political Activities of Charities/...
Description
An ICN Webinar – CRA Regulations and the Political Activities of Charities
On September 27th, 2016, the CRA launched an online national consultation to clarify the rules governing charities' involvement in political activities, inviting charities and the public to provide feedback and comments. Following the online consultations, in-person consultations will be held in Vancouver, Halifax, Montreal, Toronto, Winnipeg, and Calgary. This provides a unique opportunity for the public to provide feedback on the rules and guidance covering political activities of Canadian charities. But how should charities go about responding?
Navigating the complicated landscape of regulations and legal framework can be a challenge and leaves many with unanswered questions.
For instance: How does the government define "political activities?" What are "partisan activities?" What can charities currently do in terms of political activities? What should be regulated? What can Canadians do now to ensure a more effective sector?
The Inter-Council Network of Provincial and Regional Councils for International Cooperation (ICN) invites you to:
A webinar offering insights to the often complicated landscape of legal and regulatory frameworks governing charities and political activities in Canada.
Date: Tuesday, November 8th, 2016
Time: 9:00 am to 10:30 am PST
Please note: This webinar will be run in English, with simultaneous interpretation in French.
The webinar will present:
The moral argument for policy engagement by charitable organizations and the importance of connecting political advocacy with public engagement work.

Legal aspects of the CRA regulations on political activities and how registered charities can comply with the law.

The most frequent concerns raised about the regulation of the political activities of registered charities.

Some statistics on how International cooperation charities are currently reporting "political activity" to the CRA.
Two presenters will speak with us:
Mark Blumberg is a charity lawyer based in Toronto with Blumberg Segal LLP and has worked for over 20 years on issues relating to non-profits, registered charities and philanthropy, in Canada and abroad. Mark has written and lectured extensively on these topics. He is also the editor of two blogs namely www.CanadianCharityLaw.ca and www.GlobalPhilanthropy.ca and manages www.charitydata.ca and www.smartgiving.ca.
John Cameron is an Associate Professor/the Acting Chair of the Department of International Development Studies at Dalhousie University. His research interests include representations of global development and poverty in Canada and the efforts of Canadian NGOs to engage the Canadian public in global justice issues. He has also focused on rural development policies as well as Indigenous and peasant social movements.
Join the conversation at #ICNengage
---
Un webinaire du RCC – Les régulations de l'ARC et les activités politiques des organismes de bienfaisance
Cet automne, l'Agence du revenu du Canada (ARC) a annoncé des changements aux règles relatives aux activités politiques des organismes de bienfaisance. Naviguer dans le paysage complexe de la réglementation et le cadre juridique peut être un défi et laisse beaucoup de questions sans réponse.
Par exemple : Comment le gouvernement définit-il les « activités politiques? » Qu'est-ce que les changements effectués dans les réglementations signifient pour les organismes de bienfaisance?? Qu'est-ce qui devrait être réglementé et comment? Qu'est-ce que la population canadienne peut faire pour s'assurer que ce secteur soit plus efficace?
L'ARC a lancé, le 27 septembre 2016, une consultation sur les lignes directrices en matière d'activités politiques pour les organismes de bienfaisance. Les résultats de cette consultation nationale peuvent avoir un impact important sur l'élaboration des politiques gouvernementales relatives aux organismes de bienfaisance. À la suite des consultations en ligne, l'ARC va tenir des consultations physiques à Vancouver, Calgary, Winnipeg, Toronto, Montréal et Halifax. Ces consultations offrent une occasion unique d'influencer les décideurs et aider à façonner notre secteur.
Comment devrait répondre les organismes de bienfaisance à cette opportunité?
Le Réseau de coordination des conseils (RCC) vous invite à :
Un webinaire ayant pour objectif d'expliquer le cadre normatif légal entourant les activités politiques des organismes de bienfaisance.
Date : mardi, le 8 novembre 2016
Heure : 9h00 à 10h30 (HNP)
Veuillez noter: Ce webinaire sera présenté en anglais avec interprétation simultanée en français.
Ce webinaire traitera :
Des aspects juridiques des règlements de l'ARC sur les activités politiques, incluant la façon dont les organisations peuvent être sûrs de se conformer à la loi, ainsi que la Loi de l'impôt sur le revenu

Les règlements de l'ARC qui ont été les plus controversés.

Des données empiriques montrant comment les organismes de bienfaisance font rapport de leurs activités politiques à l'ARC.

L'argument moral et philosophique en faveur de l'engagement politique pour des organismes de bienfaisance et l'importance de faire des liens entre le plaidoyer politique et l'engagement du public.
Notes sur les conférenciers :
Mark Blumberg est un partenaire à Blumberg Segal LLP et travaille presque exclusivement dans les domaines de droit relatif aux organismes de bienfaisance à but non lucratif. Mark siège à l'exécutif de l'Association du Barreau canadien (ABC) pour la section de la loi sur les Organismes de bienfaisance ainsi qu'à celui de l'Association du Barreau de l'Ontario pour la division sur la loi sur des organismes de bienfaisance nationale et à but non lucratif. De plus, Mark est l'éditeur de www.canadiancharitylaw.ca – un site web canadien sur le droit régissant les organismes de bienfaisance – et de www.globalphilanthropy.ca – un site web canadien consacré aux nouvelles dans le secteur caritatif ainsi qu'aux enjeux légaux et éthiques pour les organismes de bienfaisance opérant au Canada ou à l'extérieur du pays.
John Cameron est professeur associé et président par intérim du Département des études du développement international à l'Université de Dalhousie. Ses intérêts de recherche portent sur les représentations du développement international et de la pauvreté au Canada ainsi que les efforts des ONG canadiennes pour engager le public canadien sur les questions de justice internationale. Il a également mis l'accent sur les politiques de développement rural, ainsi que sur les mouvements sociaux autochtones et paysans.
Joignez-vous à la conversation à #ICNengage.