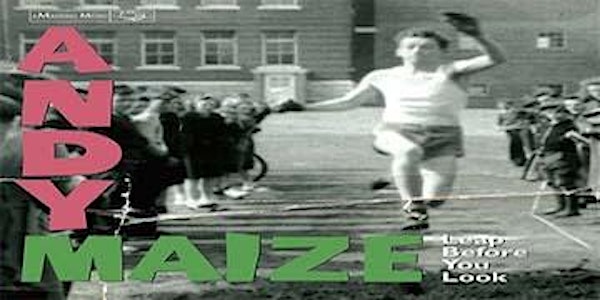 Andy Maize
Andy Maize! Live at The Dakota Tavern!
When and where
Location
The Dakota Tavern 249 Ossington Ave. Toronto, ON M6J3A1 Canada
About this event
Leap Before You Look
We wanted to record our first Skydiggers' album before a live audience... we had become comfortable playing our weekly residency at the Spadina Hotel, building a repertoire and seeing right away which tunes worked in front of an audience while at the same time feeding off the energy of that audience... and although it didn't end up happening then, the idea never went away.
So ever since first playing with Michael, Lyle and Derrick some years ago the idea of making a live debut recording was rekindled... my desire was to make a live recording showcasing the material that I've written both on my own and with Josh over the years as well as some favourite covers... so what better excuse than an upcoming 60th birthday to set up in our friends Kim, Joe, Joao and Johnny's Revolution Recording studio on Saturday, October 27th 2018, with a roomful of family & friends; Saam Hashemi behind the controls, Phil Presnal setting up the live sound and Mitch Fillion directing the videotaping of the show.
So here we go - a document of what it means to be, in the words of my mother, Barbara, "Old enough to know better, and young enough to take a chance."
~Andy Maize
Link to "Back Out On The Road": https://youtu.be/KdUGV9I7vyI