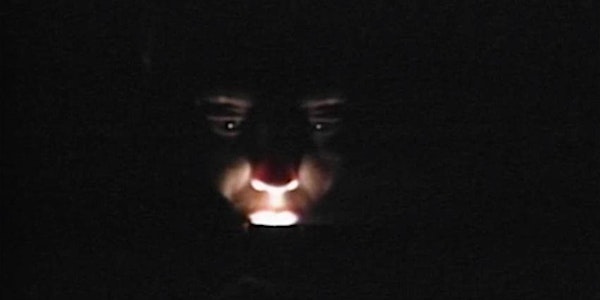 Apparition Room Guided Tour
A guided tour of the group exhibition Apparition Room
When and where
Location
Western Front 303 East 8th Avenue #E Vancouver, BC V5T 1S1 Canada
About this event
Apparition Room is an immersive group exhibition curated by Lee Plested that brings to life digitized artworks from Western Front's archives to celebrate its 50th year. Set within a scenography of lighting, props, and furnishings by artist Nile Koetting, the exhibition space evokes the cool aesthetics of the waiting room to welcome visitors to slow down, stay a while, and engage in contemplation. Performance documentation, and video and sound artworks, play across an arrangement of screens, projections, and speakers showing 50 years of art by over 50 artists experienced on these premises as four hour and a half long programs, which unfold across the exhibition's duration as detailed below.
To ground the experience in the body and material world, tours for up to four people are available by registration each Thursday and Saturday at 1:30 and 3:30 p.m. On these occasions, a host guides visitors through a single program, augmenting their experience with a choreography of gesture, script, and tea service featuring brews devised by artists Bryan Mulvihill and T'uy't'tanat-Cease Wyss, and ceramic ware by local potters.
Through pairing advancements in media technology, with contemporary approaches to the age-old traditions of tea, ceramics, and hosting, Apparition Room creates an environment to reflect upon Western Front's longstanding commitment to artistic experimentation across media and the ethos of art as life.
Programs
Jan 14 – Feb 4, 2023
Under the Skin
Reflections on identity and the fragility of being are developed through the lens of performativity, indigeneity, and colonialism and its consequences.
Artists: Eleanor Antin, Martin Bartlett, bill bissett, Dana Claxton, Kate Craig, Mona Hatoum, Charmian Johnson, Glenn Lewis, James Luna, Kate Metten, Laura Wee Lay Laq, Paul Wong
Feb 7 – Feb 25, 2023
Bodies Beyond Boundaries
Based in performative actions, these works explore trials of human endeavor and persistence, sharing an interest in the innate potential of being.
Artists: Abbas Akhavan, I Kadek Anggara Dwianta, Maria Magdalena Campos-Pons and Neil Leonard, I Kadek Diva Nanditya, Coco Fusco and Nao Bustamante, Bianca Greco, Danny Kostyshin with bill bissett, Glenn Lewis, Ethan Lum, Rita McKeogh, Gailan Ngan, Judy Radul, Emily Sheppard, Laura Wee Lay Laq, Cornelia Wyngaarden
Feb 28 – Mar 18, 2023
Abstract Means of Production
Making as a means and the meaning of making, oscillate in these diverse takes on labour which irreverently poke at the systems and conditions of capital.
Artists: Joan la Barbara, Robert Filliou, Rana Hamadeh, Mick Henry, Gordon Hutchens, Tari Ito, Alison Knowles, Kate Metten, Michael Morris and Glenn Lewis, Antoni Muntadas, Gailan Ngan, Zainub Verjee
Mar 21 - Apr 1, 2023
Narrating Susceptibility
Through the act of storytelling, these artists spin allegories of alienation and its antecedents to reveal objectifying apparatuses of power and their related inequities.
Artists: Kathy Acker, Rebecca Belmore, Hank Bull, Shauna Dempsey and Lori Millan, Jane Ellison, Lori Freedman, General Idea, Maggie Boyd, Image Bank, Eric Metcalfe, Gailan Ngan, Wayne Ngan, Vincent Trasov, Emily Sheppard, Hildegaard Westerkamp
Ongoing
Corin Sworn's Rag Papers (2013) and Jane Ellison and Eric Metcalfe's Oh Yes Oh No, (1979) play intermittently in the Western Front's foyer across the duration of the exhibition.
All exhibited works are available to view in their full form and length within Western Front's library space during exhibition opening hours.