Description
For full event information, visit www.archangelsummit.com
Archangel Summit 2018:
IMAGINE the possibilities.
Imagine a world where human beings are empowered to design their lives around their strengths and natural abilities...
Where each of us is able to share our unique gifts with the world and prosper doing it...
Where thousands of mission-driven businesses have achieved their goals and changed the world.
Imagine living a fully optimized life.
Where your mind, body, purpose, and profession are all perfectly aligned…
Where you are able to perform at such a high level that it borders on superhuman.
At Archangel, we believe that everyone is gifted. That inside all of us are superpowers waiting to be discovered, unleashed, and harnessed for good. That the way to optimize a business is to optimize the self and to give your team members the tools and resources they need to do the same.
The Archangel Summit is an annual gathering of leaders dedicated to living fully optimized lives and creating this brave new world today.
Speakers and guests who attend the summit have that incessant calling to do something bigger, to truly make an impact in this world. They come from all over the world to give and receive the tools, resources, and inspiration required to level up take action.
So put on your cape and join the tribe…
Keynote Speakers
For full bio's, please visit our website at www.archangelsummit.com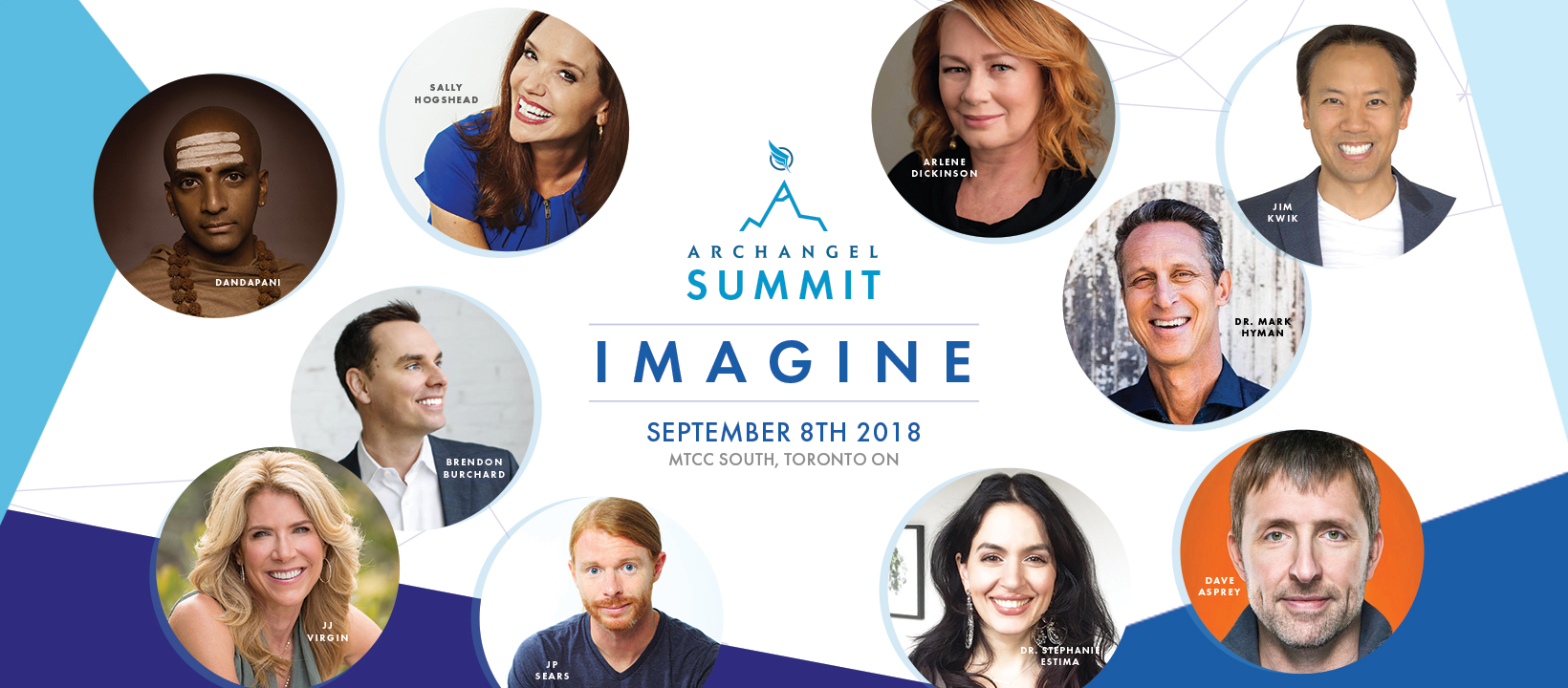 MasterClass Speakers - For VIP's Only on Fri, Sept 7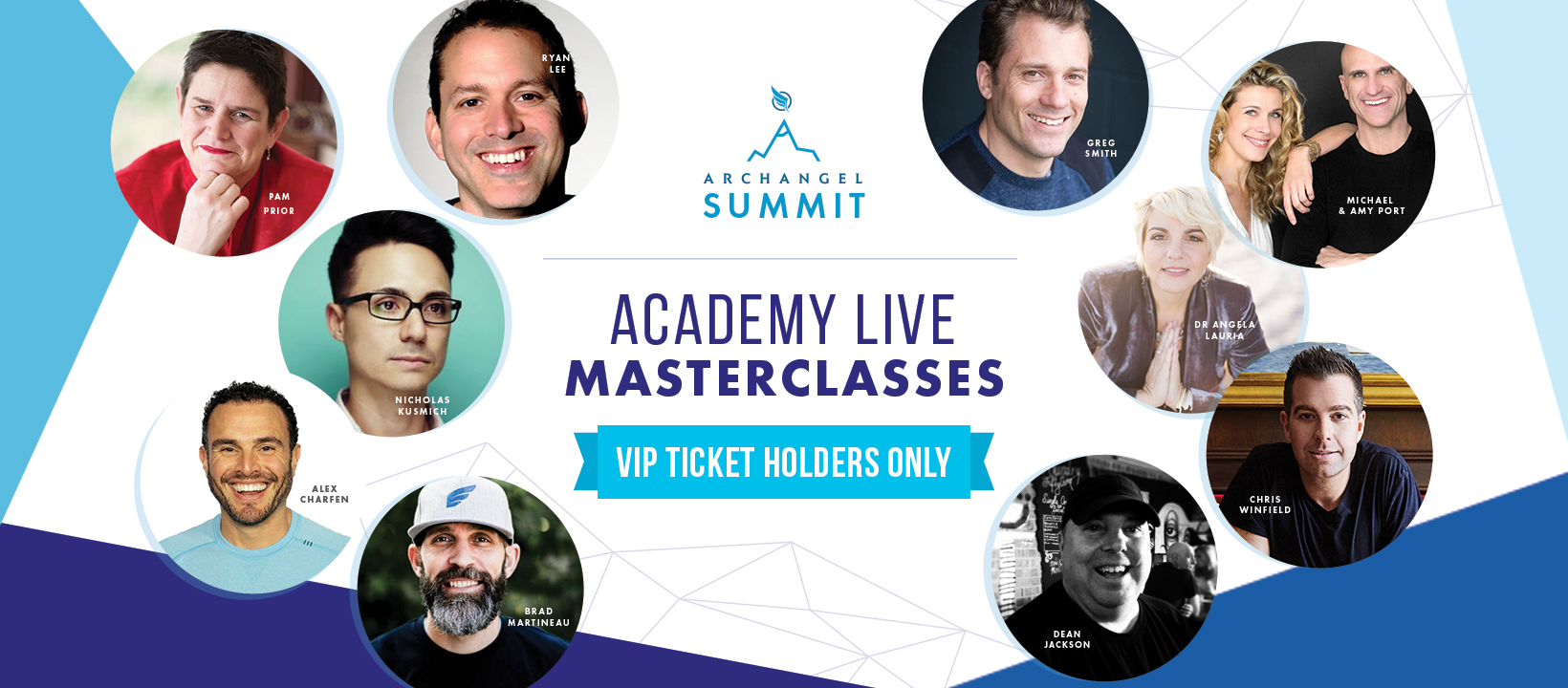 An extra day of seminars and networking complimentary for our VIP guests. Located in the Metro Convention Centre South Building, there will be 2 streams to choose from. This program runs from 9:00 AM - 5:00 PM on Friday, Sept 7th. You must choose one of the two streams available. Space is limited in each room.
Visit our website at www.archangelsummit.com for more information on our instructors.
Once you have registered as a VIP, you will receive instructions on how to claim your seat.
Stream 1: Grow & Scale
Learn the essentials skills, frameworks, and operations to grow and scale a thriving business.
Nicholas Kusmich- How To Grow And Scale Your Busines At Will Using Facebook Ads
Alex Charfen- Momentum
Pam Prior -Don't Scale Into Bankruptcy: How to find and use cash for scaling your business.
Brad Martineau- Create a Predictable Business Through Automation
Dean Jackson-Conversational Conversion Multipliers & Email Marketing Mastery
Stream #2: Package Your Wisdom
Harness the power of your ideas and turn them into a successful career.

Angela Lauria- Write A Book That Creates A Six-Figure Coaching Practice
Michael & Amy Port- A Masterclass in Public Speaking
Greg Smith-Share Your Passion with Profitable Online Courses or Membership Sites
Chris Winfield-The "Unfair Advantage" Effect: How to Leverage Publicity to Amplify Your Brand and Generate Sales
Ryan Lee- How to Start Your Own 8-Figure Product Line
Ticket Descriptions
Archangel VIP

Admission to Archangel Summit 2018
Admission to the LIVE Masterclasses on Friday, Sept 7th
Complimentary Access to the official Archangel Summit Afterparty
First come/first served seating in your ticket section
Separate VIP Registration Area
VIP Gift Bag
Access to the private Archangel Connection Lounge during breaks with all day coffee, tea, snacks
Exclusive Catered Lunch with Speakers in the Archangel Connection Lounge
Exclusive Catered Dinner with Speakers in the Archangel Connection Lounge
Access to video replays from all presentations after the event
Angel Ticket
Admission to Archangel Summit 2018
Access to the official Archangel Summit Afterparty
First come/first served seating in your ticket section
Gift Bag
Access to video replays from all presentations after the event
General Admission

Admission to Archangel Summit 2018
Access to the official Archangel Summit Afterparty
First come/first served seating in your ticket section
Seating Map
* Please note, this map is not to scale and is for reference only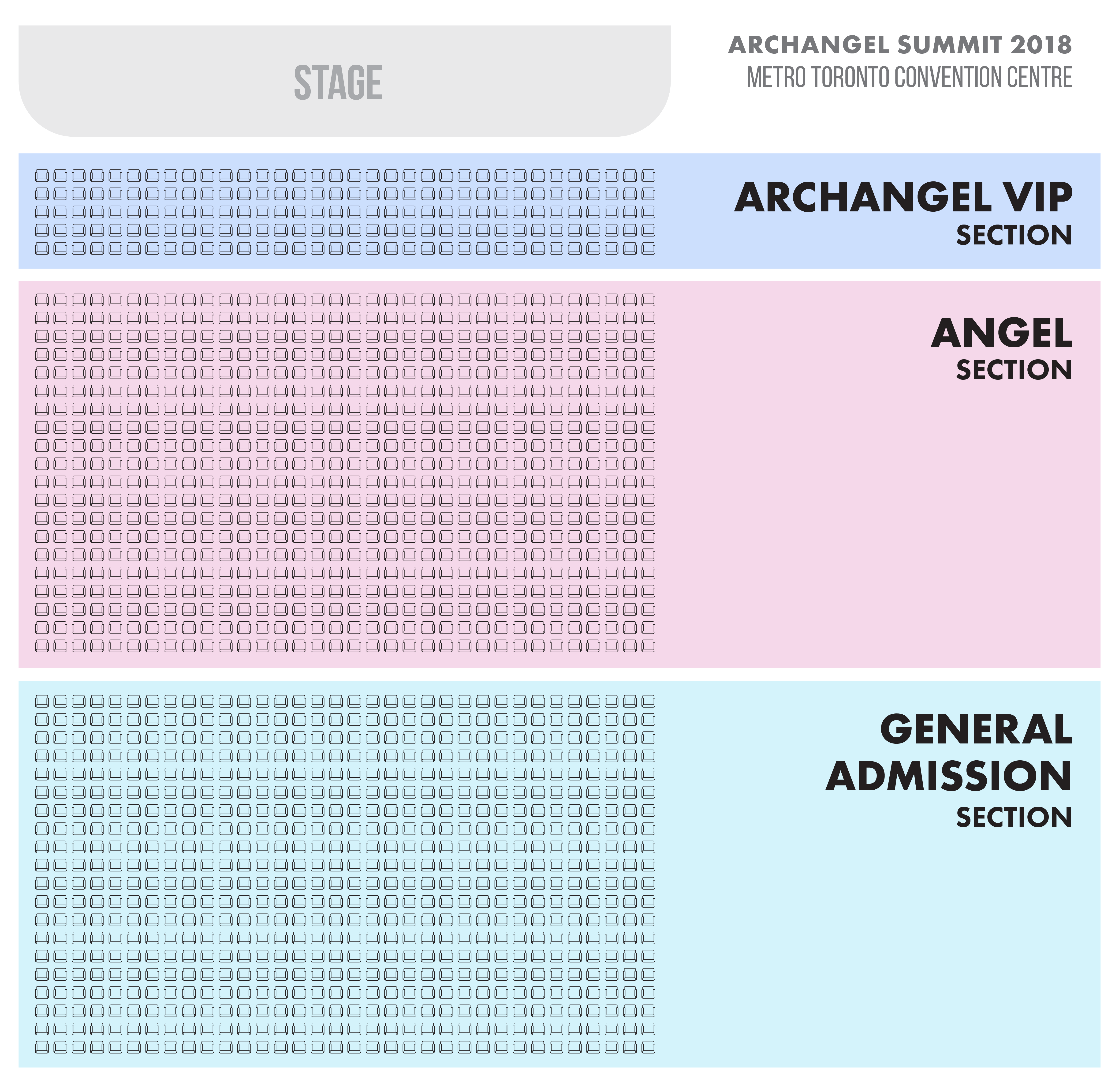 The Venue
Archangel Summit will take place on Saturday, September 8th 2018 at the Metro Toronto Convention Centre, South Building 222 Bremner Blvd, Toronto Ontario.
The Schedule
Below is a sample agenda. This is NOT the final agenda for Archangel Summit.
You will receive the final agenda upon registration check-in.

7:00 AM - 8:30 AM Registration
8:30 AM - 9:45 AM Morning Session #1
9:45 AM - 10:15 AM Break
10:15 AM - 11:35 AM Morning Session #2
11:35 AM - 1:00 PM Lunch (VIP Lunch Onsite)
1:00 PM - 2:35 PM Afternoon Session #1
2:35 PM - 3:05 PM Break
3:05 PM - 5:00 PM Afternoon Session #2
5:45 PM - 7:30 PM VIP Dinner (Onsite)
Afterparty time & location TBD
Refund & Transfer Policy
Refunds are only available up until 60 days prior to the event. After that date, you can transfer a registration for the same conference to another person by sending an email to support@archangelsummit.com. Or, you may transfer your ticket to the next year's event (your new ticket will be sent to you after this year's Summit). All transfer requests must be received by Sept 3, 2018 and you may not transfer the ticket after the event has already passed. You may only transfer a ticket to another year one time. Once a transfer has been made, a refund is no longer possible.
Additional Information
For more information about our speakers and a full list of FAQ (including information on local accommodations, tickets, speakers, or how to become a sponsor or volunteer) please visit www.archangelsummit.com
Organizer of Archangel Summit 2018
At Archangel we help people optimize their strengths and unique superpowers so that they can do well in business by doing good in the world. The Summit is our annual gathering of leaders and teams who want to harness the power of their gifts to change the world by building mission-driven businesses.