Event Information
Refund policy
Refunds up to 7 days before event
Eventbrite's fee is nonrefundable.
Are EVs bad? for the environment and social justice
About this event
Many people understand that EVs can fulfill their driving requirements. But there still are concerns over the environmental and social justice implications of ditching their internal combustion engine (ICE) vehicle for an EV.
A new University of Guelph study (Benefits and Barriers to Electric Vehicle Adoption in the City of Guelph) highlights many of the common concerns like range, availability and price, that can be relatively easily addressed. However, it also shows that many early environmental adopters haven't seen adequate information on the environmental and social justice implications to make the move to an EV.
Join us as we host Karen Nelson from the University of Guelph and Paul Gipe, Renewable Energy Analyst from Wind Works in California for:
Are EVs Bad?
Thursday , Feb. 4, 2021
7:00 PM - 8:30 PM
_______________________________________________________________________
Our Speakers
Paul Gipe | Renewable Energy Analyst, Wind Works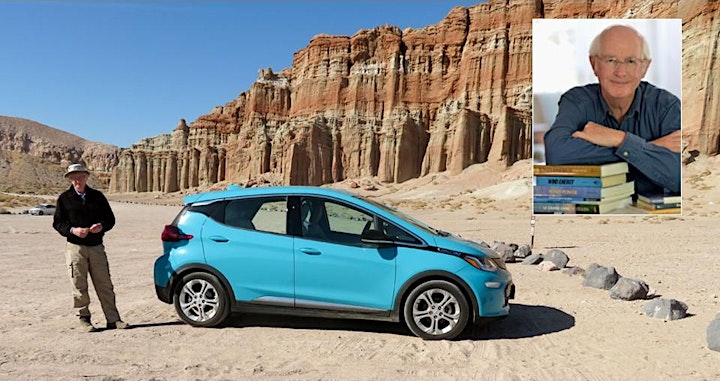 Even as an American living in southern California Paul Gipe has had a profound impact on our lives in Ontario. He was one of the architects behind Ontario's Feed-in-Tariffs (FIT) and the Green Energy and Economy Act (GEAA). Implemented in 2009, this law quickly accelerated the development of wind and solar projects throughout the province while precipitating a significant drop in the cost of these systems. The GEAA ultimately had an impact on renewable energy implementation throughout North America. While the Act was later repealed by the current government, the positive impact that it has had on changing the way we produce, distribute and use energy has overwhelmingly altered our energy system.
Paul has written extensively about these issues for the past four decades. His most recent book, Wind Energy for the Rest of Us, is his seventh book on wind energy.
In 2011 he was asked to test drive GM's new Chevy Volt through the wind farms of the Tehachapi Pass in California. He has been writing, researching and speaking about electric vehicles ever since. Gipe has explored Southern California in a limited-range Nissan Leaf, a range-extended Chevy Volt, and a Chevy Bolt. He's currently on his second Bolt, a 2020 model with over 400 km range.
His Frequently Asked Questions about Electric Vehicles now has some 60 entries.
Paul Gipe is an author, advocate, and analyst on renewable energy and electric vehicles.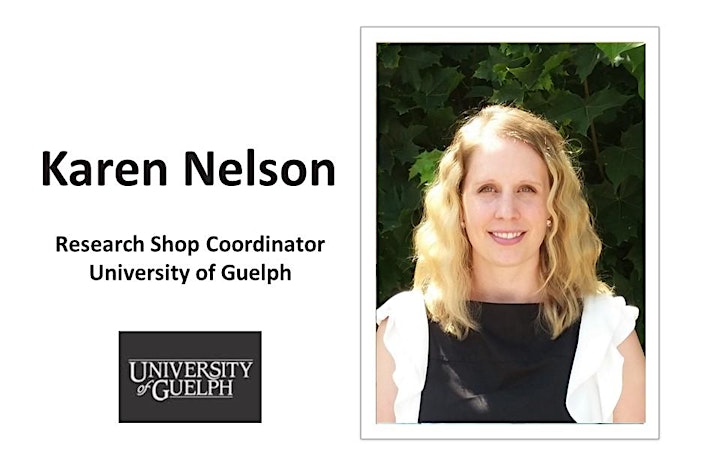 Karen Nelson | Research Shop Coordinator, University of Guelph
Karen is the Research Shop Coordinator at the Community Engaged Scholarship Institute (CESI) at the University of Guelph. She trains and manages graduate students engaged in community engaged research projects with local community partners. Over the past 13 years, Karen has worked in both academic and community settings on research related to community health, housing, economic and rural development, and social services.
Patricia Butt | Research Assistant, University of Guelph
Patricia is a MSc student in the Rural Planning and Development program in the School of Environmental Design and Rural Development at the University of Guelph. She has worked with the Research Shop at the Community Engaged Scholarship Institute (CESI) as a Research Assistant since September 2019. Patricia is inspired by transdisciplinary collaboration and particularly interested in community engaged, participatory approaches to research. She is dedicated to contributing to knowledge mobilization and the development of more just, sustainable communities through the various projects she is involved with, both on and off campus.
_______________________________________________________________________
The sponsors of this event:

_____________________________________________________________

_____________________________________________________________
This is a pre-registered event. To simplify the process we're asking you to register via Eventbrite so that we can do a better job of keeping track of registered candidates.
There are three ways to register: paid, free or donation.
$5 ($7.14 including all fees) for each event
Free
Donation of your choosing
As you can imagine, the pandemic has brought challenges to eMERGE. If you are able to afford it, we would appreciate you purchasing a ticket for at least $5 - or a donation in an amount of your choosing. (note that we are a not-for-for-profit - , but not a registered charity. As a result we are unable to provide tax receipts).
We also want this event to be accessible to everyone. For this reason we also have a 'Free' ticket for those of you that may not be able to afford the ticket price.

eMERGE Guelph Sustainability fights climate change to build a healthier society. It does this by engaging, and equipping Guelphites to transition to a 100% renewable energy (100RE) economy. It uses the narrative of achieving 100% Renewable Energy by 2050 as a positive goal to win this battle. This is done primarily by helping people reduce energy and water use through an individual residential focus along with community events, outreach and engagement that promote smart behavior, policy and improved efficiency to help Guelph build a road map to beat climate change and achieve 100% renewable energy by 2050.
Date and time
Location
Refund policy
Refunds up to 7 days before event
Eventbrite's fee is nonrefundable.
Organizer of Are Evs Bad?
About eMERGE
eMERGE fights climate change to build a healthier society. It does this by helping people reduce energy and water use.
Promoting smart behavior, policy and improved efficiency helps Guelph build a road map to achieve 100% renewable energy decades before 2050. This has the added benefit of a healthier community and a more resilient local economy.