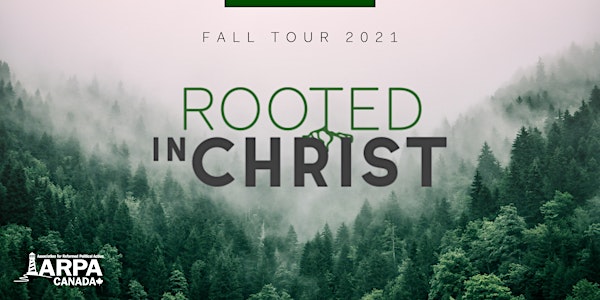 ARPA Canada Fall Tour: Lacombe
ARPA Canada's biggest Fall Tour is coming to town!
When and where
Location
Redeemer United Reformed Church 4519 46 Avenue Lacombe, AB T4L 0G9 Canada
About this event
Rooted in Christ: How lessons from the past 5 years can help us stand strong in a post-Christian society
With restrictions being lifted, the ARPA team is eager to meet with you all face-to-face this fall. Eight of our staff, in three teams, hope to make 27 presentations, with a special focus on places where we have never been, or where it has been a long time. A lot has changed in our nation over the past five years. We are already seeing the impacts on our vulnerable neighbours, and even in our own schools, churches, and families. With many of these developments being discouraging, we may wonder about God's plan for Canada and whether we are accomplishing anything by speaking up. In this presentation we will unpack lessons learned from the past five years that can help us be prepared for the future. Rooted in Christ, we can withstand challenges and move forward with confidence.