Artificial Intelligence and Human Rights Forum
Event Information
Refund Policy
Contact the organizer to request a refund.
Eventbrite's fee is nonrefundable.
About this Event
In 2019, the Montreal Institute for Genocide and Human Rights Studies at Concordia University launched the Human Rights and Artificial Intelligence Forum. The event convened thought leaders, government officials and experts in technology and human rights to discuss the implications of new technology for global affairs.
In 2020, MIGS is scaling up the event in collaboration with Element AI and the Embassy of the Kingdom of the Netherlands, under the patronage of the Canadian Commission for UNESCO. This year's Forum will bring together NGOs, tech companies, foundations and governments around the globe that understand the need to collaborate on the future of AI and human rights. Panel discussions will cover such topics as disinformation, online hate, ethics, AI governance, the United Nations and global cooperation. The forum will serve as an incubator for forming new partnerships between academics, civil society, the United Nations and the private sector.
The speakers and agenda will be announced soon
Draft agenda
1. Internet Governance and AI: ensuring space for human rights
Over the past few years, the issue of "artificial intelligence and human rights" has come under increasing scrutiny of international bodies, civil society organizations and tech experts. While AI can be used for social good, there is already evidence that these tools can also be weaponized to commit human rights abuses. As we grapple with the societal and human impact of AI systems, the UN, governments, and researchers have started to debate the importance of AI governance for the protection of rights and freedoms. Can international human rights help govern AI research and application, and how can stakeholders work together to safeguard against the abuse of AI systems?
2. The fight against online hate and extremism: is AI the solution?
The Internet has opened the space for more freedom of expression to citizens around the world but online spaces have also opened the door for more hate speech online and has allowed domestic and foreign extremist to disseminate their hateful propaganda and to connect with other extremists. In the past few years, there has been more pressure on tech giants such as Facebook, Youtube and Twitter to address this important issue. In response, these firms have increased their use of AI program to identify and remove online hate and extremism. How effective have these AI programs been? While AI solutions to identify and counter online hate can be effective in several cases, there also examples of false misidentification and bias. Ending online hate and extremism will therefore require the collaboration of the UN, governments, tech companies and civil society. How can AI be effectively use in conjunction to humans to accurately fight online extremism?
3. Misinformation and AI: friends or foes?
Tech giants and governments around the world are struggling to deal with disinformation, especially as it has become clear that disinformation generated and amplified by AI are making this complex problem bigger and more dangerous. From deepfakes to MADCOMS, tech experts have warned that this technology will make the distribution of misinformation more efficient, invasive and personalized. At the same time however, AI tools are also becoming a tool to fight misinformation by detecting deepfakes and fact-checking messages. This panel will explore advance in AI and possible missuses for misinformation.
4. Understanding Surveillance and Digital Authoritarianism
AI powered surveillance systems and facial recognition technologies have many worried about the right to privacy, including in democratic countries such as the United States. Meanwhile authoritarian regimes around the world are rapidly becoming digital authoritarian states that use of technology to survey, repress, and manipulate populations at home and abroad. As these regimes export their technologies abroad, the power balance between autocracies and democracies is changing. Stronger responses from Canada and like-minded countries are needed to defend the fundamental rights and freedoms of citizens.
5. AI and the UN's Sustainable Development Goals
The United Nations efforts to achieve the Sustainable Development Goals by 2030 are ambitious. As AI technologies are starting to change our societies, what are the benefits and challenges for the SDGs? While AI can help achieve some of the targets of the goals, could they also inhibit some of them? This panel will explore the impact AI for the achievement of the SDGs and the regulatory oversights needed to guarantee sustainable development.
6. The ethics of AI: how can we ensure democratic governance?
The potential of AI to uphold democracy and the rule of law makes it crucial to ensure its ethical development. As we question the impact, governance, ethics and accountability of these technologies, how can we harness the potential of AI for democratic values and equality? Could the international human rights law framework be the best approach to governing AI?
Speakers
Confirmed
- Taylor Owen, Associate Professor at the Max Bell School of Public Policy
- Fenwick McKelvey, Associate Professor, Communication Studies, Concordia University
- Valentine Goddard, AI Impact Alliance
- Eileen Donahoe, Executive Director of the Global Digital Policy Incubator at Stanford University's Cyber Policy Center and Former U.S. Ambassador to U.N. Human Rights Council
- Marc-Antoine Dilhac, Mila and AI Civic Forum
- Microsoft Representative (TBC)
- Lt-General Romeo Dallaire (TBC)
- Sebastien Goupil, Secretary General, Canadian Commission for UNESCO
- Eleonore Fournier-Thombs, OCHA, data scientist and founder of Bolero AI
- Phil Dawson, ElementAI
- Zach Devereaux, Nexalogy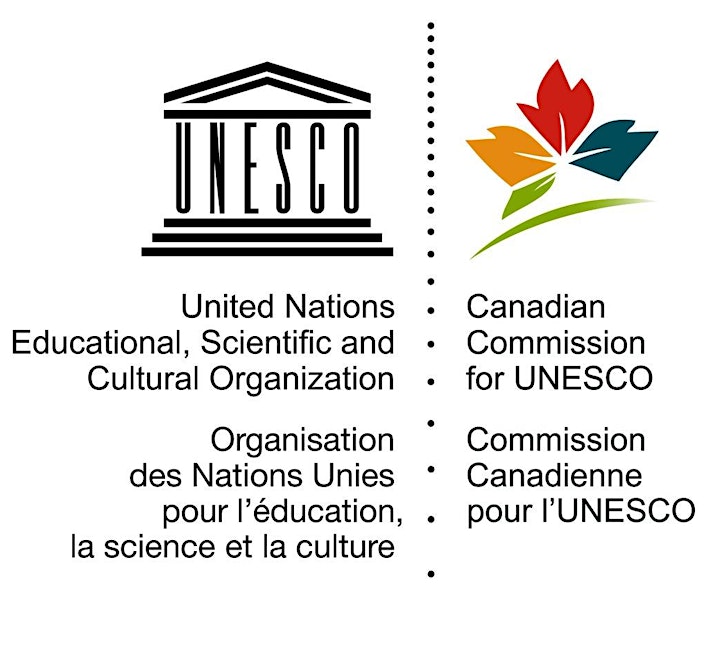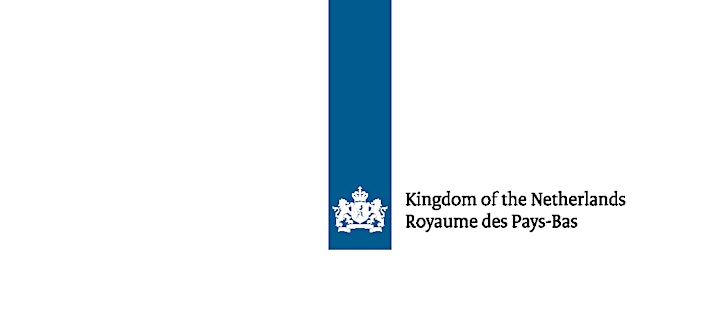 Date and Time
Location
Concordia University - De Seve Cinema
Sir George Williams Campus
1400 De Maisonneuve Blvd. W., McConnell Library Building, LB-125 (DeSeve Cinema)
Montreal, QC H3G 1M8
Canada
Refund Policy
Contact the organizer to request a refund.
Eventbrite's fee is nonrefundable.