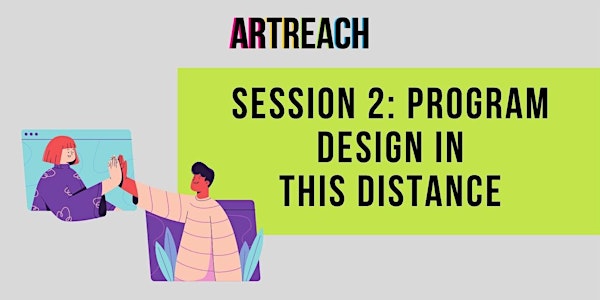 ArtReach Workshop: Program Design in This Distance
Program Planning in a Pandemic Session #2: Program Design in This Distance
Date and time
Wed, Nov 18, 2020 3:00 PM - 5:00 PM PST
About this event
Unsure how to program plan during the pandemic? Wondering if your existing in-person program can translate to an online format?
The pandemic has required us to re-imagine the way we deliver programming, leaving many community artists unsure how to move forward with their projects. In this session, we will discuss how to design successful community programs in the era of social distancing. We'll explore how to make your program accessible for participants, best practices for risk management, and how and if your existing in-person program can be translated to a virtual space.
DETAILS
Facilitator: Patrick De Belen
*Please email info@artreach.org if you have any accessibility needs for this session no later than 48 hours before the start of the workshop*
About the organizer
~ ArtReach: supporting community-based arts programs and the young people that make them matter ~
Founded in 2006, ArtReach is a Toronto-based, grassroots non-profit organization that distributes grants for youth-lead community-based arts programming, delivers free capacity and skill-building workshops, and provides mentorship and resources to the youth arts community. Our work engages young people 13-29 from various equity-deserving populations who face barriers to accessing high-quality, arts-based opportunities.