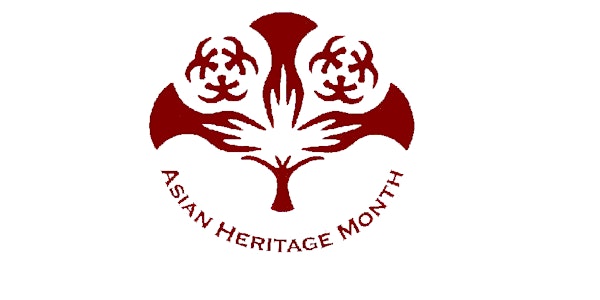 Asian Heritage Month Photo & Art Exhibition Opening Event
Location
Metro Hall
55 John Street
Toronto, ON M5V 3C6
Canada
Description
INVITATION | Canada 150-Asian Heritage Month Opening Events and Art and Photo Exhibition at Metro Hall Rotunda
OPENING CEREMONY WITH PRESENTATIONS
CANADA 150-ASIAN HERITAGE MONTH FESTIVAL 2017 &
ART AND PHOTO EXHIBITION AT METRO HALL ROTUNDA
FREE ADMISSION: Please register on Eventbrite
https://www.eventbrite.ca/e/asian-heritage-month-photo-art-exhibition-opening-event-tickets-33214022034
Sunday, April 30, 2917, 2 pm
Metro Hall Rotunda, 55 John Street
Reception follows - sponsored by Mr. Justin Poy
Details and poster at http://www.vmacch.ca/alpha/events/index.html
Metro Hall Rotunda, 55 John Street (SE corner of King St. & John ST.)
http://www1.toronto.ca/wps/portal/contentonly?vgnextoid=991f957970422410VgnVCM10000071d60f89RCRD&vgnextchannel=68f2590dd3412410VgnVCM10000071d60f89RCRD
By Subway: St. Andrew Station
By Streetcar: #503 Kingston; #504 King; #510 Spadina and #514 Cherry (exit at King and York Stop)
DESCRIPTION
OPENING RECEPTION (sponsored by Mr. Justin Poy)
Welcome Address
by Mr. Justin Poy, Patron, Asian Heritage Month-CFACI
Greetings
His Worship John Tory, Mayor, City of Toronto
Councillor Chin Lee, Ward 41 Scarborough - Rouge River, City of Toronto
Councillor Godwin Chan, Ward 6, own of Richmond Hill
Councillor Sandra Yeung Racco, Ward 4, City of Vaughan
Mr. Kirk Mark, Senior Coordinator, Community Relations Department, Toronto Catholic District School Board
Featured talks by Chinese Canadian Legend Award Recipients
In this special year celebrating Canada 150, the photo exhibition will be on "Diversity - Fusion - Unity" with about 80 photographs by members of the Chinese Canadian Photographic Society of Toronto (CCPST), including special exhibits of photographs by Mr. Stephen Siu, Chair of Chinese Canadian Photographic Society of Toronto and by Honourary Advisor, Award-Winning Photographer Mr. Tam Kam Chiu.
Mr. Justin Poy, CFACI's Honourary Patron, will present a talk on "The Evolution of Chinese Contemporary Art", accompanied by a slide presentation. He has been mounting art exhibits in Toronto and in parts of China featuring very famous pieces of contemporary art (all done by Chinese artists), many pieces of which are done by the military. On May 20th he will be having the first Canadian Asian Heritage Month at exhibition in China, a joint art show in collaboration with Canadian artists.
Mr. Stephen Siu will talk about "Unity and Diversity". He will use photographs to depict the theme of Canada 150, showing slides from Chinese Canadian Photographic Society of Toronto members, including Mr Tam Kam Chiu, CCPST president Edwin Ho and some other members, apart from his own pictures.
Curatorial Presentations and Tour
by Dr. Lien Chao, Curator, Asian Heritage Month Art Exhibition
Co-Organizers: Asian Heritage Month—Canadian Foundation for Asian Culture (Central Ontario) Inc.; Justin Poy Agency; Chinese Canadian Photography Society of Toronto; WE Artists' Group; Toronto Public Library; York Centre for Asian Research, York University; Social Services Network
Asian Heritage Month Festival is partially funded by the Government of Canada through the Department of Canadian Heritage and the Social Sciences and Humanities Research Council