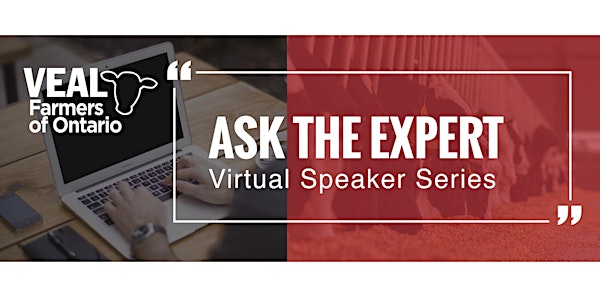 Ask the Expert Virtual Speaker Series Session 2
Please join VFO, Melissa Hurst and John Molenhuis for the second webinar in the 2022 Ask the Expert Virtual Speaker Series.
About this event
This session is the second in a series of three webinars designed to connect producers with leading experts on young calf, veal cattle and business management.
Welcome to DairyTrace
Melissa Hurst, Lactanet Canada
DairyTrace is an important program that can be used as part of an effective livestock traceability system. This presentation will be an introduction to the DairyTrace program, and the many benefits you as a veal farmer can receive. Melissa will share how to use the DairyTrace portal, and the additional projects being worked on within the program.
Re'veal'ing your cost of production
John Molenhuis, Ontario Ministry of Agriculture, Food & Rural Affairs
2022 looks to be another year of unpredictable market and input prices. This session will work through the process of calculating your cost of production and how using it can be an important tool to help farms manage through these times.
Learn more about the series and speakers here.