1 pandemic, 2, rehearsals, 3 time zones, 4 weeks of writing, 5 masks, and 6 feet apart. What happens when the mask comes off?
About this Event
Behind The Mask explores how the COVID-19 pandemic has changed our worlds both inside and out. Our storytellers are everyday people who were courageous enough to embark on a raw creative journey, uncertain of where it would lead. They found catharsis through writing, collaborating, and now in sharing their stories. One by one, the storytellers will guide you through their deeply personal lived experiences during COVID, many experiences of which may resonate with you. The intention of this performance is to build collective resilience in response to the isolating effects of COVID.
For our friends who are deaf or hard of hearing, this performance will have a live ASL Interpreter.
In lieu of payment, we encourage you to please donate to a cause you care about. Consider a minimum donation amount of 20$. A few recommendations from our cast:
Thank you for joining us on this journey and for supporting our communities.
All times are Pacific Standard Time. Attendees will be sent link to view show upon registration.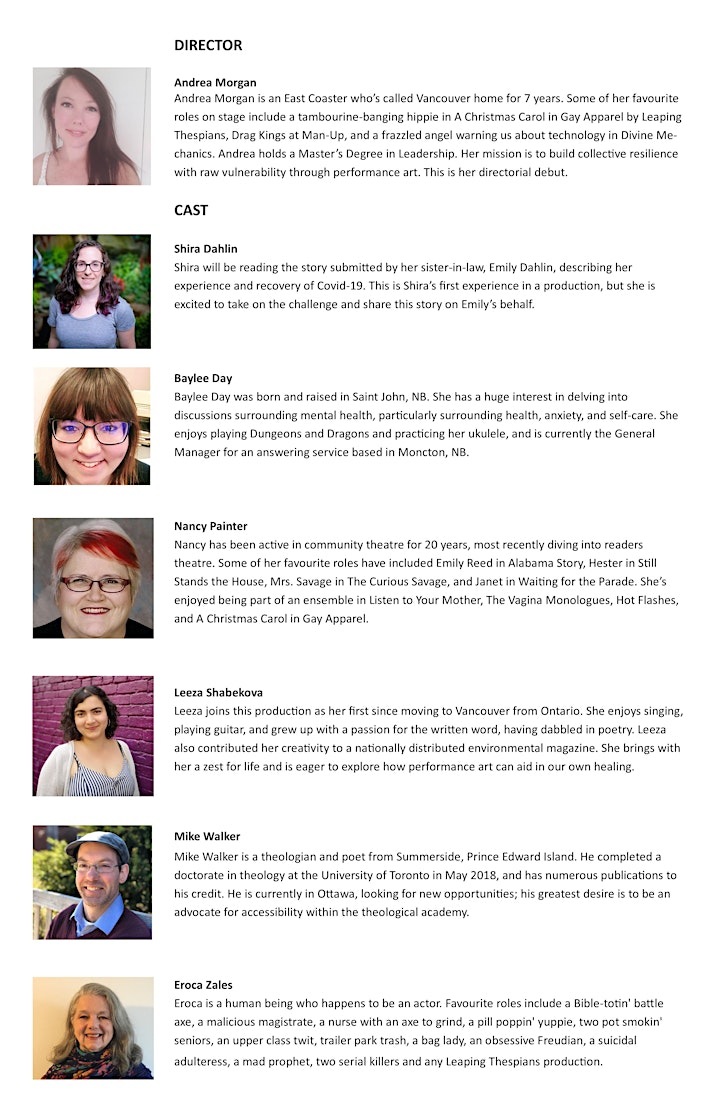 A little sneak peak at an online rehearsal with the cast. Love these people so very much!!! :)
-Andrea, xox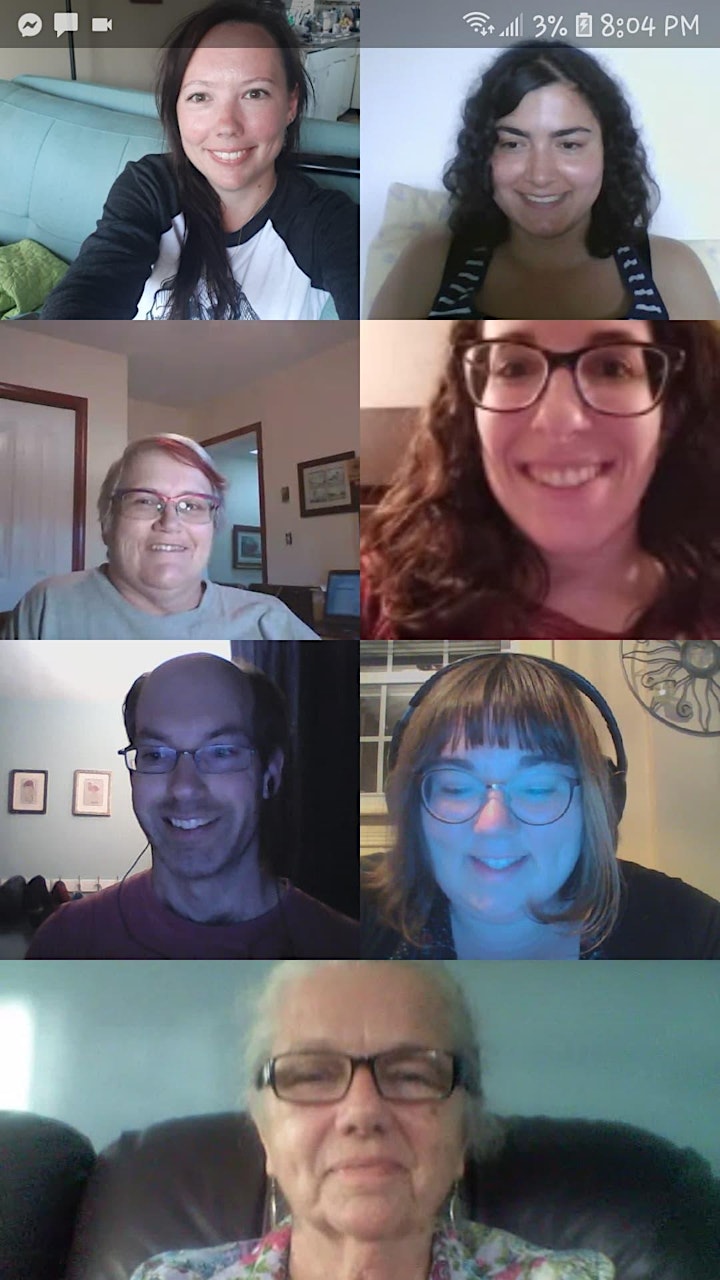 Special thanks to Marie Joy Caldwell (Medusa Illustration) for illustrating Behind the Mask. Marie is a published Illustrator and Artist from Burnaby, British Columbia.