Description
Best Practices in Post-Trauma Community Re-Integration @ St. Elias Centre, October 27, 2016
To deliver outstanding care we need to close the gaps our patients face when moving from the hospital to the community. At this event, you will hear from passionate health care leaders and participate in reflective discussions. You will be given new perspectives by a personal injury lawyer and survivors of trauma. Join a network of hospital and community providers and meet like-minded people. Meet old friends and make new ones. This inaugural Ottawa trauma conference will help create friendship, understanding and trust that will benefit providers and our patients. Our goal is excellence in trauma rehabilitation, from hospital to home.
This unique event will help you:
Recognize the red flags during early recovery to help you identify people at risk of long term disability, poverty and mental illness

Apply case studies, clinical resources and practical tools to your trauma patients

Learn how your assessment, treatment and documentation can change your patients' outcomes in their community lives

Learn the simple, easy things you can do to ensure that your charting follows the basic principle of 'first, do no harm'

Realize your personal power in bringing about positive change in a challenging healthcare system

Meet and learn from like-minded professionals in small groups and social settings to discuss strategies for creating positive long-term change

Strengthen and expand your professional network of medical, rehabilitation and community partners
Who should attend:
Hospital staff, hospital discharge teams, inpatient and outpatient rehabilitation professionals and allied health professionals

Psychologists, neuropsychologists, physiotherapists, occupational therapists, nurses, vocational specialists, rehabilitation assistants/PTA/OTA, speech language pathologists and other community providers

Family Physicians, Neurologists, Surgical and Rehabilitation Physicians and Psychiatrists
PROGRAM SCHEDULE
---
07:30 - 08:30 Registration
---
08:30 - 08:45 Welcome (Robbi Weldon)
---
08:45 - 09:45 Keynote Address - Anytime, Anywhere, Anyone – A Brain Injury Does Not Discriminate! (Suzanne McKenna)
A brain injury is not an event or an outcome. It is often the start of a misdiagnosed, misunderstood traumatic or acquired brain injury. Individuals who sustain brain injuries require timely access to expert care, specialized rehabilitation, lifelong management and individualized services and support to live healthy, independent and satisfying lives. The presentation will deal with the challenges brain injury survivors, and caregivers face and how an active Canadian network will support and give hope to those who need it. Suzanne will focus on where we have come from to where we are today, and where we have to go to keep moving forward.
---
09:45 - 10:15 Wellness Break
---
10:15 - 11:00 The Polytrauma Clinical Triad - when it is all 'in your head' (Richard Nahas)
PCT is a syndrome that includes symptoms of chronic pain, post-concussion syndrome (PCS) and post-traumatic stress disorder (PTSD). First described in US veterans returning from Iraq and Afghanistan, its symptoms are commonly seen in survivors of trauma of every kind, and most cases are missed during initial treatment.
In this presentation, you will learn:
The current status of the research literature on PCT

The mechanisms that are believed to lead to each of the three components of the syndrome - pain, PCS and PTSD

How all three conditions are ultimately linked to dysfunction of the brain that creates a cascade of symptoms

The risk factors and red flags that can help you identify patients at risk

Simple strategies and tools that you can use to promote patients' brain wellness and their recovery from PCT and related symptoms
---
11:00 - 11:45 Hospital to Home - A Mental Map to Guide Best outcomes for Your Patients (Matilda Amos)
We are all concerned about client safety and recovery during acute injury phase as patients integrate into the community.
In this presentation, you will learn:
Five positive actions you can take during the acute trauma phase that will have a big impact on a trauma patient's life.

Clinical case studies that will shed light on how the future of each trauma patient can be precarious.
To develop your tool kit to quickly mobilize trauma informed community resources that maximize functional recovery.

Together we can be proactive to enable positive quality of life. Even in the acute injury phase - the patient's long term outcomes are in our hands.
---
11:45 - 12:45 Networking Lunch and Visit Exhibits
---
12:45 - 13:30 Foundation of Insurance Claims: Avoiding the Cracks (Frank McNally)
In this presentation, you will learn:
Recording Keeping: Why your clinical observations and documentation are important

Essential OCF's: Critical forms for your patients and examples of how they are used

How early access to essential acute care is blocked by insurers when forms and medical information is absent

Case studies
---
13:30 - 14:30 Keynote Address - A Meaning-Based Network of Care (Jaisa Sulit)
Through a personal sharing of her 6 year journey post trauma, Jaisa will give us a unique understanding of how a community based on shared meaning is required for best practice in community re-integration. Jaisa will inspire us to not only connect more deeply with ourselves, but also, we will feel moved to make meaningful connections with each other.
---
14:30 - 14:45 Break
---
14:45 - 15:45 Expert panel
Discussion regarding how to make best use of brief encounters with trauma patients, detecting invisible injuries, effective navigation of accident benefits, and safe effective integration into the community.
Alanna Keenan - Trauma Advanced Practice Nurse – The Ottawa Hospital
Phyllis Bergmans - Executive Director – Kompass Claims Management Group Inc.
Dr. Kim Payne - Neuropsychologist, The Ottawa Psychology
---
15:45 - 16:30 5 Pillars to Health "Gas Tank" (Vikas Dhawan)
In this presentation, you will learn:
Acknowledge compassion fatigue and it's impact on day to day function

Defining health for each individual

Ways to fill your tank and the value of filling your tank to unleash the power of infinite giving
---
16:30 - 16:35 Closing Remarks
---
16:35 - 17:30 Networking Reception and Visit the Exhbits


---
CONFERENCE AND REGISTRATION INQUIRIES
Liette Philippe, Conference Manager
Tel: 613-825-3587; Email: liette@liettep.com
---
EXHIBITOR OPPORTUNITIES
Participating exhibitors will have the opportunity to highlight their organizations and interact with delegates throughout the day. For complete information, please contact:
Liette Philippe, Conference Manager
Tel: 613-825-3587; Email: liette@liettep.com
---
EXHIBITORS
We are very grateful for the support of our exhibitors and we look forward to seeing them at the conference:
Access at Home Family Physiotherapy Centre - www.familyphysio.com
AlterG - www.alterg.com
Apollo Physical Therapy Centres - www.apolloptc.ca
Back on Track Physiotherapy & Health Centres - www.backontrackphysio.com
Bayshore Home Health - www.bayshore.ca
Brain Injury Association of the Ottawa Valley - www.biaov.org
Bytowne Homecare Services - www.bytownhomecare.com
Champlain CCAC - www.champlainccac.ca
Charlene Kennedy Nutrition - www.goodfoodadvice.ca
Entwistle Power Occupational Therapy - www.entwistlepower.com
Fleming Fitness - www.flemingfitness.ca
FunctionAbility Rehabilitation Services - www.function-ability.com
Henderson Structured Settlements LP - www.henderson.ca
McNally Gervan Lawyers - www.ottawa-attorneys.ca
Next Step Transitions - www.thenextstep.ca
NeuroGym Rehabilitation Inc. - www.neurogymrehab.com
Nurse on Board - www.nurseonboard.ca
QUALICARE, Family Home Care - www.qualicareottawa.com
QTMG Personal Injury Lawyers - www.ottawalawyers.com
Retire-At-Home Services - www.retireathomeottawa.com
Seekers Centre - www.seekerscentre.com
Spinal Cord Injury Ontario - www.sciontario.org
Swanson Associates - www.swansonot.com
Tiredsole Complete Medical Foot Care Inc. - www.tiredsole.com
Trauma Healing Centers - www.traumahc.com
Vista Centre Brain Injury Services - www.vistacentre.ca
---


SPEAKERS PROFILE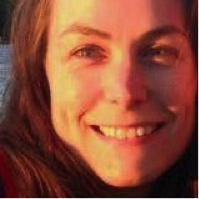 Matilda Amos, BSc., MSc. (OT), OT Reg. (Ont.)
Regional Clinical Director, Function Ability
Matilda has been working in community-based rehabilitation for over 15 years. Following her graduation from her clinical masters degree, she undertook extensive continuing education in the areas of child cognitive rehabilitation, and adult neuro and psychosocial rehabilitation. She has a rich research background including the development of a performance based training program for rehabilitation assistants at the Chedoke Acquired Brain Injury Program in Hamilton. She has also lectured at Humber College, and facilitated SocialAbility Group (social group for clients with traumatic brain injury - TBI) as well as neurology problem based learning labs at McMaster University. Her past clinical experience has been in as a treating occupational therapist providing in home treatment to increase functional independence for adults and children with varying neurological disorders, orthopaedic injuries, chronic pain, psychological disorders, and other injuries suffered through trauma. She has also been involved in medical legal assessment, future cost of care/life care planning, and acted as case manager. Both as an OT and case manager she has provided leadership to multi-disciplinary teams of professionals and worked collaboratively with individuals and families. She has been involved in service coordination from an early stage in inpatient hospital, to rehab and finally community-based settings - acting as a creative team leader, a supportive liaison between clients and their rehabilitation, medical and community providers. Since 2010, Matilda has been Regional Clinical Director of FunctionAbility in Ottawa. She is passionate about collaborative health care, community rehabilitation and mentoring innovative therapists to reach their full potential.
---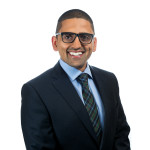 Dr. Vikas Dhawan
Founder & Chiropractor, DC
I graduated from New York Chiropractic College in 2002, and have since attained an even greater respect for the phenomenal healing powers of the human body. Through my 13 years in practice, I have had great success in treating patients suffering from injuries as a result of motor vehicle accidents, chronic or repetitive strain, sports, and postural imbalances, as well as headaches, and numbness & tingling in the extremities, using soft-tissue techniques in combination with the highly effective Pro-Adjustor technology.

I'm a health coach to my patients and a mentor to my team, with the goal of enabling them to live more fulfilling lives by breaking down their barriers to change and living life with positivity and purpose.

Through my own personal experiences, as well as those of my patients, I have come to firmly believe in a holistic healing approach and a wellness-based practice. True health involves optimal functioning on all levels: physical, emotional, mental and spiritual. My motto is: try new things, test your limits, and push yourself to always give your best to people. Be the best you can be. Be healthy and keep it that way!
---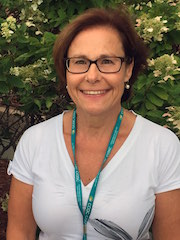 Suzanne McKenna
Champlain System Navigator for Acquired Brain Injury
Suzanne McKenna is a trusted and accomplished Champlain System Navigator for Acquired Brain Injury (ABI). Drawing on her personal experience as a caregiver of a 27 year old son with a traumatic brain injury 9 years ago, she actively encourages the dissemination of best practice in the care and support of ABI survivors, their families and caregivers. She was the recipient of the Champlain CCAC's 2012 Service Delivery Excellence award and is recognized in the community as a leader in the ABI field for being innovative, making outstanding contributions and forging new ground in the Champlain region. Suzanne also received the 2014 OACCAC Award for Excellence as an inspiration touchstone for their teammates and for their colleagues, both at the regional and provincial levels. Suzanne is committed to setting performance and customer service quality standards and providing exceptional service. Since 2011, Suzanne has lead the way in designing a program that helps families and survivors deal with the challenges of caregiving and living with an ABI.
Suzanne's strong leadership has created new opportunities to make connections with various community organizations, link those in need with the right services at the right time, and raise awareness about the needs of people living with an ABI and their caregivers. Suzanne's research has also identified gaps in service and has proven to be a valuable resource. She is an advocate for changing the current "one size fits all" model of service delivery to a model where the injured get the specialized care they need. Suzanne is steadfast in her commitment to the objectives of the ABI System Navigator initiative – which was developed and funded by the Local Health Integration Network (LHIN).
---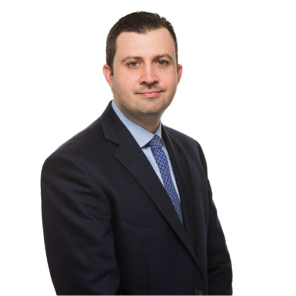 Frank McNally, Partner, McNally Gervan LLP
Frank has been practicing personal injury law for over twelve years and has devoted his practice to representing individuals who have been victims of serious personal injury accidents. As a founding partner of McNally Gervan, Frank is a passionate lawyer committed to protecting accident victims' rights and providing assertive legal services to his clients and their families. Frank has successfully represented clients in personal injury jury trials. He has also represented injured victims at the Ontario Superior Court of Justice, Ontario Court of Appeal, Financial Service Commission of Ontario and the Social Service Tribunal.
Frank has developed a comprehensive knowledge of insurance law and is committed to ensuring that his clients maximize their compensation and obtain the necessary rehabilitation they need to rebuild their lives.
He is also actively involved in the local community. He is Vice-President, Lawyer Referral Committee Chair and member of the Board of Directors for Reach Canada which offers pro bono legal services and legal education to people with disabilities. He also sits on the Board of Directors for Brain Injury Canada.
---



Richard Nahas, MD CCFP DAAPM ABIHM
Director, The Seekers Centre
Assistant Professor, Dept of Family Medicine, University of Ottawa
Born and raised in Ottawa, Dr Nahas studied biochemistry at the University of Ottawa before attending the University of Toronto, where he obtained his medical degree in 1998. He spent four years as an ER physician, working in remote rural outposts and academic teaching hospitals across Canada, as well as on medical missions in the Middle East, Africa and Central America. Recognizing the potential of treating illness by helping the body heal itself, he has studied traditional healing systems, working with shamans, gurus, traditional doctors and healers from around the world. Dr Nahas has developed the Seekers Method, a treatment system that uses vibrational medicine to find and treat disturbances in the nervous system. He has launched an outcomes-based research project to measure its effectiveness and is teaching patients and providers to use it to make their treatment better.
---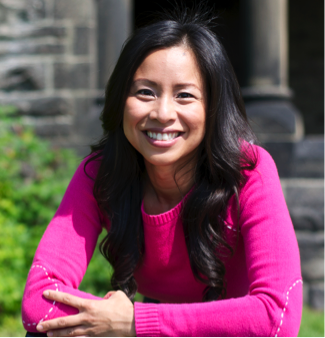 Jaisa Sulit BPHE, B.Ed, MScOT
Jaisa Sulit is a neuro-rehab occupational therapist with a passion for our human potential to learn, heal & grow. In 2010, Jaisa sustained a spinal cord injury from a motorcycle accident. As a therapist turned patient, Jaisa participated in a Mindfulness-Based Stress Reduction (MBSR) program that not only enriched her recovery, but also helped her learn to cope with the complex challenges that come with living with a disability. With a desire to share the benefits of mindfulness with others, Jaisa went on to complete MBSR training and has since been teaching students, patients & professionals in both Toronto & Vancouver. Embracing meaningful activity and creative self-expression as part of her recovery, Jaisa enjoys writing, performing spoken word, dance, improv comedy, stand up and has become a published poet & international keynote speaker.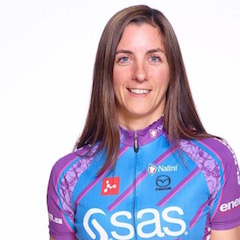 Robbi Weldon
Robbi Weldon is a four-time Paralympic athlete in Vancouver 2010, London 2012, Sochi 2014 and Rio 2016. She was a Gold medallist in London 2012 Paralympic Games in 80km Road Race and competed for Team Canada since 2006 on the Cross Country Ski Team and from 2010 as a tandem cyclist. Robbie has a a rare form of macula degeneration with only 6% vision. She works as Therapeutic Recreationist, working on an interdisciplinary team with 30 in-patients on the Acquired Brain Injury and Neuro Rehab units.
A mother of two children, ages 12 and 16. she has just recently moved to Ottawa from her hometown of Thunder Bay.
---
FAQs
What are my parking options?
St. Elias Centre has free onsite parking
Is lunch included?
Meals are included as specified in the program schedule.
Is my registration transferrable?
Yes, but the deadline is Friday, October 21, 2016
Other questions? Please contact the Conference Manager:
Liette Philippe - Tel: 613-825-3587; Email: liette@liettep.com
---
This event is brought to you in partnership with: