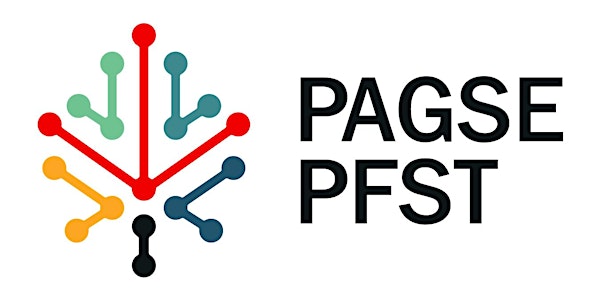 Better Pandemic Preparedness
Better Pandemic Preparedness – How Canadian science can be ready for future threats
By The Partnership Group for Science and Engineering
Date and time
Thu, Feb 18, 2021 9:15 AM - 10:15 AM PST
About this event
Dr. Volker Gerdts, VIDO-InterVac (University of Saskatchewan)
The COVID-19 pandemic has highlighted the need for better preparedness to infectious diseases, not only in Canada but around the world. Rapid responses are critical and require national centres that have the ability and resources available to immediately respond to new disease threats. The Vaccine and Infectious Disease Organization (VIDO) at the University of Saskatchewan currently operates Canada's largest high-containment facility and was one of the first organizations in the country to isolate the new coronavirus, develop an animal model for testing, and have a vaccine candidate in clinical trials in humans. This presentation will provide an overview of some of the lessons learned from the current pandemic and provide possible solutions of how Canada can be better prepared for emerging diseases.
Dr. Volker Gerdts is the Director and CEO of the Vaccine and Infectious Disease Organization-International Vaccine Centre (VIDO-InterVac), located at the University of Saskatchewan in Saskatoon, Canada. He previously served as Associate Director of Research of VIDO-InterVac from 2007 until 2018. Dr. Gerdts is also a Professor for Veterinary Immunology in the Department of Veterinary Microbiology at the Western College of Veterinary Medicine at the University of Saskatchewan. He received a Doctor of Veterinary Medicine in 1994 from Hanover Veterinary School and a German PhD equivalent from the Federal Research Institute for Animal Health, Island of Riems and Hanover Veterinary School, Germany in 1997. He has served on various editorial boards and national and international scientific review panels including the National Institutes of Health, the Coalition for Epidemic Preparedness Innovations, and the Gairdner Foundation.
This discussion will be in English - simultaneous translation available.
A link to join the Zoom webinar will be sent to each participant the day before the event.
Presented in partnership with Genome Canada and the following organizations:
About the organizer
The Partnership Group for Science and Engineering educates, informs and engages leaders and decision makers on the value of science and engineering for Canadians.

Le partenariat en faveur des sciences et de la technologie a pour but de renseigner les parlementaires, dirigeants et décideurs sur la valeur de la science et la technologie pour les Canadiens.