Description
RIC Centre has partnered with Mississauga Business Enterprise Centre to host a seminar on "How to Master the Product Development Lifecycle" as part of our "Beyond Business Basics" Speaker Series.
This interactive seminar will provide information on the key elements involved in turning an idea into a product, ready for sale. Key areas of discussion will include commercialization and the importance of anchoring product development. Trevor will walk through the latest trends and advancements in the Internet of Things domain while examining and challenging the attendees to question where they fit in the IoT food chain and highlighting how and where to leverage resources. Finally, Trevor will discuss how to get started in the exciting yet challenging journey towards building a successful product.

For full schedule of the monthly Beyond Business Basics events, please click here.
---
Speaker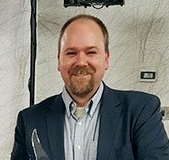 Trevor Bingham, Sales Manager at Arrow Electronics
With over 20 years of experience in the electronics industry, Trevor has consulted and guided students, start-ups and incubators in design recommendations, production strategies and marketing solutions. By helping to solidify and bring technological ideas to reality while identifying potential pitfalls and challenges, Trevor's understanding of technology trends and supply chain solutions has allowed organizations to optimize their available means while introducing subject matter experts and resources to successfully speed their time to market. Trevor's involvement in many technology showcases and seminars in the capacities of host, speaker and panelist will allow the audience an opportunity to probe the exciting, yet somewhat daunting world of IoT.
About Arrow Electronics Inc
Arrow Electronics is a global provider of products, services and solutions to industrial and commercial users of electronic components and enterprise computing solutions, with 2016 sales of $23.8 billion. Arrow serves as a supply channel partner for over 125,000 original equipment manufacturers, contract manufacturers and commercial customers through a global network of more than 465 locations serving over 90 countries.
---
For more information, please contact:
Arushi Sachdev
Marketing Communications Officer, RIC Centre
T: 289-373-3050 x 201
E: communications@riccentre.com
---
Photography Disclaimer
RIC Centre reserves the right to photograph its events, and from time to time we use these photos in our publications. By registering for any of our events, you understand and acknowledge that your photograph may be taken and used, per RIC Centre's discretion.