Description
'Beyond Giving Voice' is a SSHRC-funded event.

'Beyond Giving Voice' will be hosted as a series of virtual interactive symposium webinars in June 2020 (see agenda below). We invite you to join us as we explore theoretical, methodological, and ethical implications of claims to be 'giving voice' to children through research. While presentations will be focused on qualitative research with young people, the knowledge shared will be equally relevant to the design and conduct of methodologies with other populations.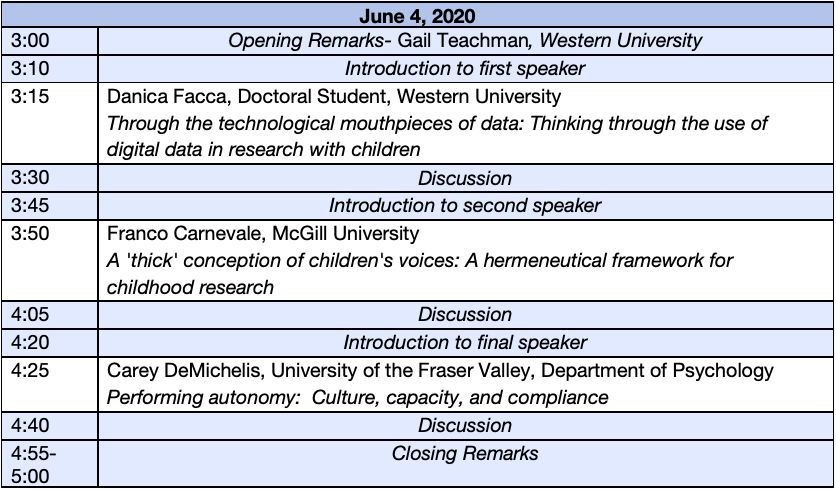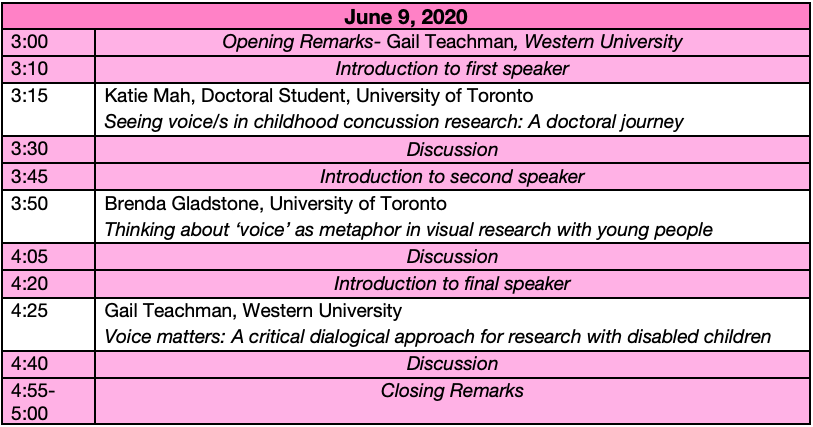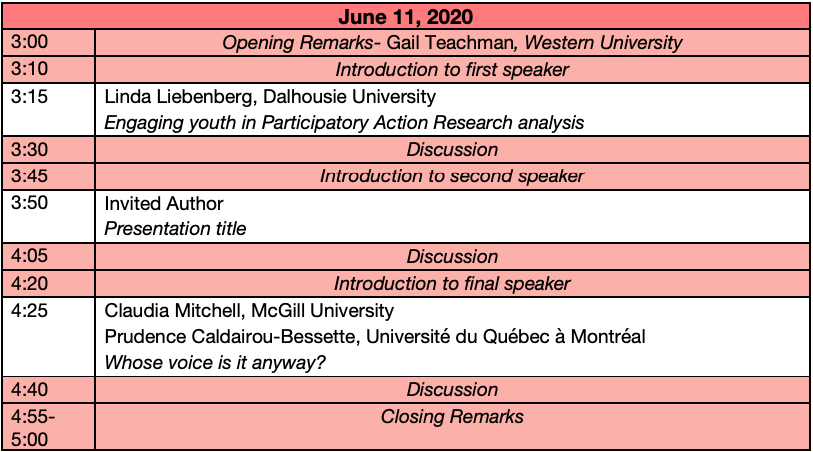 FAQ's
Do I have to attend all sessions?
While ideal, we understand that prior commitments and competing tasks may limit your ability to attend every session. Please feel free to attend the session(s) that work best for your schedule. Finally, please register for each session individually, in order to receive the Zoom link.
Will the sessions be recorded?

Each session, including the planned talks and the Q & A will be video and audio recorded, and posted at a later date.
What program and/or software do I need to attend the event?

You will need to have downloaded the program Zoom. You do not need to have a Zoom account to attend. We will circulate a Zoom link the day before each session. For more information on how to download Zoom, please visit https://zoom.us/
For further questions, please reach out to Danica Facca, dfacca2@uwo.ca
This project is lead by Gail Teachman, Brenda Gladstone, Linda Liebenberg and Franco Carnevale.
We appreciate the support of our contributing partners (see below).