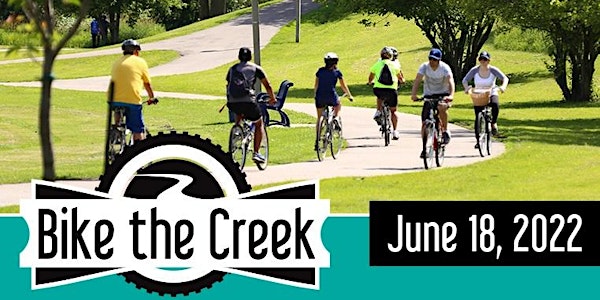 Location
Jim Archdekin Recreation Centre
292 Conestoga Drive
Brampton, ON L6Z 3M1
Canada
Bike the Creek is a FREE event aimed at encouraging people of all ages to discover the joys of cycling. #bikethecreek22
About this event
Bike the Creek is an awesome community event that raises awareness on the benefits of cycling and how active transportation is essential to building a healthy and sustainable community. Established in 2014, the event is planned with partners, BikeBrampton, Toronto and Region Conservation Authority (TRCA), City of Brampton, City of Mississauga and the Town of Caledon. This event attracts over 1000 cycling enthusiasts of all ages and engages over 50 volunteers from the community.
This event inspires the community to get out and enjoy cycling and educate them on the benefits of active transportation and highlighting the incredible trail system in the Region of Peel.
Event participants will be treated to a complimentary lunch after their ride!
Bike the Creek is making every attempt to reduce waste and asks participants for their help in using reusable water bottles.
RIDE MAPS & DESCRIPTIONS
Bike the Creek 2022 Route Maps
DONATIONS
Support Active Transportation Education in Peel
This event is FREE, but please consider making an impact with a donation to active transportation education in Peel schools. Become a "people power" champion with your gift, by supporting efforts to get kids moving to and from school in healthy and active ways!
SPONSORSHIP OPPORTUNITIES
Cycling leads to a strong, healthy, vibrant, sustainable communities. Your sponsorship will align your business with these benefits while gaining exposure to hundreds of cyclists.