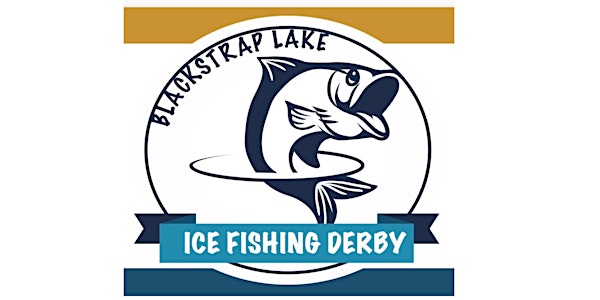 Blackstrap Ice Fishing Derby 2022-Resort Village of Shields
Event Information
Location
8 Proctor Dr
8 Proctor Drive
Shields, SK S0C 0A2
Canada
Black Strap Lake - Ice Fishing Derby - March 5, 2022
About this event
The 3rd Black Strap Lake - Ice Fishing Derby - Resort Village of Shields
(Proceeds will go towards amenities and equipment for the Sports Court at the Resort Village of Shields)
Saturday, March 5, 2022
Registration/Breakfast 9:00-11:00 am – Resort Village of Shields Hall - #8 Procter Drive – Shields, SK.
Fishing 12:00 pm – 3:00 pm
Catch and Release Only - Walleye, Northern Pike and Perch
Entry fee $25 / person (pre-registration) plus processing fee or $30 / person day of event – No refunds.
Breakfast will be available for $10.00. (Individually wrapped)
GREAT PRIZES! All entries are eligible for prizes.
% Cash payout (1st 50%, 2nd 25%, 3rd 15%, smallest 10%)
50/50 – QR Code will be available for ticket purchases so bring your phone.
More prizes TBA
2019/2020 Fish Derbies were a huge success, despite the weather, this year we will be allowing pop up shelters.
RULES:
ALL KIDS OF ALL AGES ON THE ICE WHO ARE FISHING, MUST BE REGISTERED AND PAID IN FULL
ACCESS/ENTRANCE ON TO THE ICE IS AT YOUR OWN RISK! THE RESORT VILLAGE OF SHIELDS IS NOT RESPONSIBLE!
- All Sask. Fishing regulations will apply.
-Please follow angling rules for Blackstrap Lake.
- Area will be marked off where fishing is permitted. No one without a paid ticket will be allowed to enter the marked area.
- Ice fishing area will be marked off. You must drill your own hole within the boundaries that are set up by the Ice Fishing Committee.
NOT ALLOWED to put your lines in the water until the start time. Anyone found with lines in the water before the start time WILL BE DISQUALIFIED with no refund and not allowed in designated derby area.
- Fishing starts with a horn signal at 12:00 p.m. and ends with a horn signal at 3:00 PM.
- No trucks, snow toboggans or ATV's are allowed in the fishing area, they must be parked outside the boundary. Please do not park right next to boundary edge or park too many vehicles in one area.
ACCESS/ENTRANCE ON TO THE ICE IS AT YOUR OWN RISK!
- Paid entrants are permitted 2 holes.
- Only popup Fishing huts allowed and fish finders are not allowed.
- Participants must keep the fish alive in a large pail when brought to the weigh station.
-The fish MUST be released alive to be entered. If your fish cannot swim away on its own it is not eligible. NO EXCEPTIONS!
- All dead fish must be brought to weigh station also.
- After catching a fish bring it to the trailer or a flagged vehicle where someone will assist you with your fish to the weigh station.
-Register as many fish as you want, but only one prize will be awarded per entry. The person who catches the fish must bring it to the weigh station.
- Judges decisions are final.
- Unregistered people cannot fish in registered people's holes anywhere in the designated area.
- Registration numbers must be visible at all times.
- Participants must be in line at the weigh station when the horn goes to end the derby, in order for fish to be eligible.
- All prizes and donations will be awarded, we will draw for these in the event that no fish are caught.
- Bring all fish caught to weigh station, regardless of size since there will be extra prices drawn randomly.
- All registered fishermen are eligible to win prizes throughout the day & at the awards presentation following the derby, so be sure to attend for your chance to collect a prize.
- NO PRIZES for first &/or last fish caught during the derby.
-50/50 draw will take place after the derby during the awards presentation. Only 1 ticket will be drawn. In the event that the winner is not present, there will not be a re-draw. Winning ticket # will be posted.
-No dogs allowed in the fishing area.
-Portable washrooms on site.
-Failure to comply with the derby rules subjects the contestant to disqualification.
-Saskatchewan Health Authority COVID 19 regulations apply to event.
Official Rules and Prizes sheet to be handed out upon registering.
Date and time
Location
8 Proctor Dr
8 Proctor Drive
Shields, SK S0C 0A2
Canada
Refund policy