Sales Have Ended
Registrations are closed
We're so glad you will be joining us for the Board Leadership Calgary 2020 Non-Profit Learning Event! We're so happy you could be a part of such a great community of learning and networking! You will receive the Zoom link to the event in the days leading up to the event. If you have any questions, please don't hesitate to contact us at boardleadershipcalgary@gmail.com
Sales Have Ended
Registrations are closed
We're so glad you will be joining us for the Board Leadership Calgary 2020 Non-Profit Learning Event! We're so happy you could be a part of such a great community of learning and networking! You will receive the Zoom link to the event in the days leading up to the event. If you have any questions, please don't hesitate to contact us at boardleadershipcalgary@gmail.com
We are back with the annual Board Leadership Calgary learning event for non-profits! This year the whole event will be FREE and virtual.
About this event
New to 2020
2020 has brought some interesting challenges to the Board Leadership Calgary planning team, but we are committed to providing high quality learnings for your non-profit organizations. Like previous years, the intention is to provide basic level learnings for board of directors, staff, and those looking to be involved in non-profit organizations.
This year's learning event will have a different format. We are spreading the learning to three different days of online webinars and three OPTIONAL "Follow Up Friday's" for networking and an extended Question and Answer period, following the topic of the week.
Costs
Free. As a thank you for your continued support of Board Leadership Calgary.
Please note that you will need to register for individual webinars and Follow-Up Friday's to attend.
Thank you to our sponsors for continued support of our event
Friends of the Federation of Calgary Communities
Servus Credit Union
Simple Cloud Works.

Cash Flow Management in Times of Uncertainty
Topic Area: Funding and Financial Management
Date of Webinar:
Saturday, November 21 from 10:00 am to 11:30 am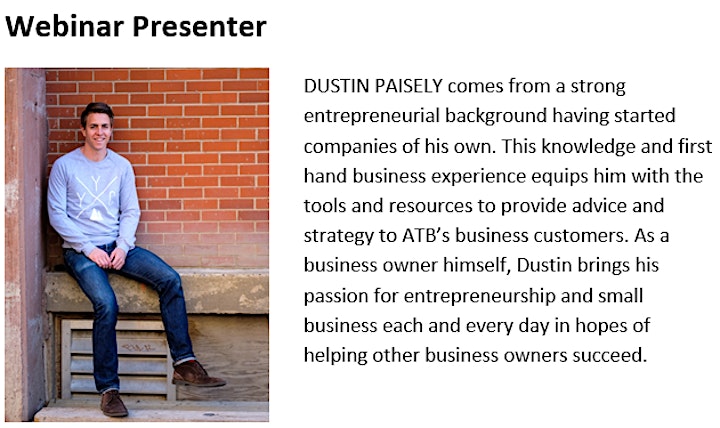 Webinar Description
In today's challenging and constantly shifting business landscape, many nonprofits are feeling overwhelmed and left wondering what more they could be doing to elevate and protect their organizations during a deeply impacted economic time. To increase your chances of successfully pulling through the storm, it is paramount to have a full understanding of your current cash flow situation and how you could apply best practices that not only mitigate cash flow loss, but also provide room for opportunity.
Follow Up Friday:
Friday, November 27 from 12:00 pm to 1:00 pm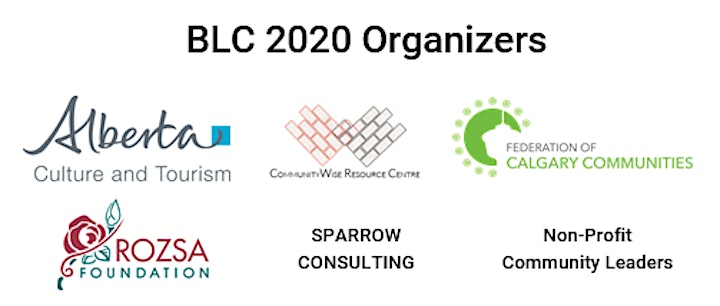 BLC Organizers
Alberta Culture, Multiculturalism & Status of Women, Community Development
CommunityWise Resource Centre
Federation of Calgary Communities
Rozsa Foundation
Sparrow Consulting
Other Non-Profit Community Leaders
Organizer of BLC 2020 - Cash Flow Management in Times of Uncertainty