Description
This is an open, free event taking place at WeWork, and organized by the IEEE Toronto to launch our NEW local Blockchain Group during Blockchain Week in Toronto. The IEEE is the largest technical association in the world. You can find more about IEEE Blockchain at https://blockchain.ieee.org/
The event is designed for anyone interested in networking with actual blockchain "builders" and entrepreneurs, not just engineers. It won't be technical, we'll get to network and enjoy some good conversation and learning.
We'll have an introduction to both the Greater Toronto ecosystem (there are many great blockchain initiatives and organizations in our city) and to concrete examples of ACTUAL realizations with a real world impact using Blockchain / Distributed Ledger technologies.
6-6.25pm: Networking (food and drinks provided)
6.25-6.30pm: Inaugural address from Olivier Trescases, Chair IEEE Toronto Section
6.30-7.15pm: Panel on the local blockchain ecosystem and realizations with Toronto-based blockchain leaders - see below for panelist backgrounds
7.15-7.40pm: Engaging 3 to 5-minute presentations and Q&A with blockchain entrepreneurs and experts in Toronto - see below for entrepreneur list
7.40-8pm: More networking and wrap-up (we may head to a local bar after that if there is interest)
Our panelists, all Toronto-based "blockchain builders", will include:
Mawadda Basir, Blockchain Strategist and Solutions Delivery at Deloitte; Advisor at ColliderX.

Marc Lijour: founder of the Metamesh Group, a boutique consulting firm helping organizations digitize and transform. 30 consultants working across 5 continents on FinTech, Government, and Supply Chain projects where blockchain may or may not be part of the solution. Marc is also the Co-founder of ColliderX and Chair, Blockchain Developer Certificate's Industry Program Advisory Committee and Instructor at George Brown College, and formerly Solution Delivery at Consensys;

Chinmay Patel, founder and CEO of BlockX Labs which works with clients who are developing Blockchain and AI applications. Chinmay focuses on smart contract development, machine learning, and the development of decentralized exchanges. He also has been training many blockchain developers in Toronto;

Kevin Liu, Director of BUMO Foundation, North America - Kevin is leading the North America business for BUMO blockchain, his team has many real-life use cases in supply chain finance, supply chain traceability, reinsurance, and etc. Kevin is also leading the new Token Economy Institute, a "DAC" organization focusing on token economics research, practice and application.
We will also have quick 3-5min presentations by Toronto-based entrepreneurs in the process of launching a blockchain venture:

Morgan Kelly and Noah Marconi of Tag Loyalty - https://www.tagloyalty.com/, currently going through the Creative Destruction Lab program

Dan Porter and Tian Zhao of BlocStage, a solution to support, enhance and extend the capabilities of Speaker Bureaus

Joaquin Dotras of Blockchain RFP, a platform seeking to eradicate corruption in public and private requests for proposals, with a particular focus on Latin American markets

Jeevan Singh of Teller, a new blockchain protocol running on "Proof of Chaos"

Special thanks for our sponsors (please contact Greg Boutin below if you' re interested in sponsoring):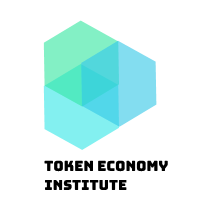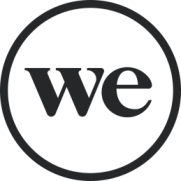 WeWork is a global network of workspaces where companies grow together. Teams of any size can find refreshingly designed collaborative space, private offices, and meeting rooms that energize their employees and their guests. But WeWork is so much more than four walls—providing community, amenities, events, and technology to evolve space into experience.