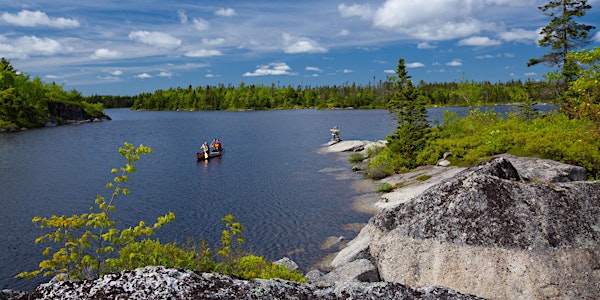 Blue Mountain-Birch Cove Lakes Regional Park Citizen's Meeting
When and where
Location
St Peter's Anglican Church Hall 3 Dakin Dr Halifax, NS B3M 2C9 Canada
Description
Halifax's 2006 Regional Plan promised the creation of the Blue Mountain-Birch Cove Lakes Regional Park, a superb natural area that has potential to become our own mini-Keji on the doorstep of downtown Halifax. Since that time, the Government of Nova Scotia declared over 1700 hectares of land legally protected as Blue Mountain-Birch Cove Lakes Wilderness Area to support the future Regional Park.
In 2012, people across the city came together at St. Peter's Church Hall, Halifax, at a public meeting held by HRM and the Province to learn about a proposed concept for Blue Mountain-Birch Cove Lakes Regional Park. A lot has happened since then. Where is this vision now, and how can we work together to ensure that this vision becomes reality?
All are invited to a public meeting on April 12th for updates and information on park progress. We will also explore interest in forming a citizen's group, such as a "Friends of Blue Mountain-Birch Cove Lakes" group, to speak up for creation of the promised park and collaborate with the municipality and other levels of government.
Please come to St. Peter's Anglican Church Hall from 7-9pm on Thursday, April 12th.
There will be a formal presentation at 7:15, and opportunity for questions and public comments at 8pm.
The Church Hall is accessible by public transit bus routes 16, 80, 81, 82, 90. The hall is wheelchair accessible. Limited parking is available on-site.
Please RSVP via eventbrite to help us prepare for the evening. Looking forward to hosting you on April 12th!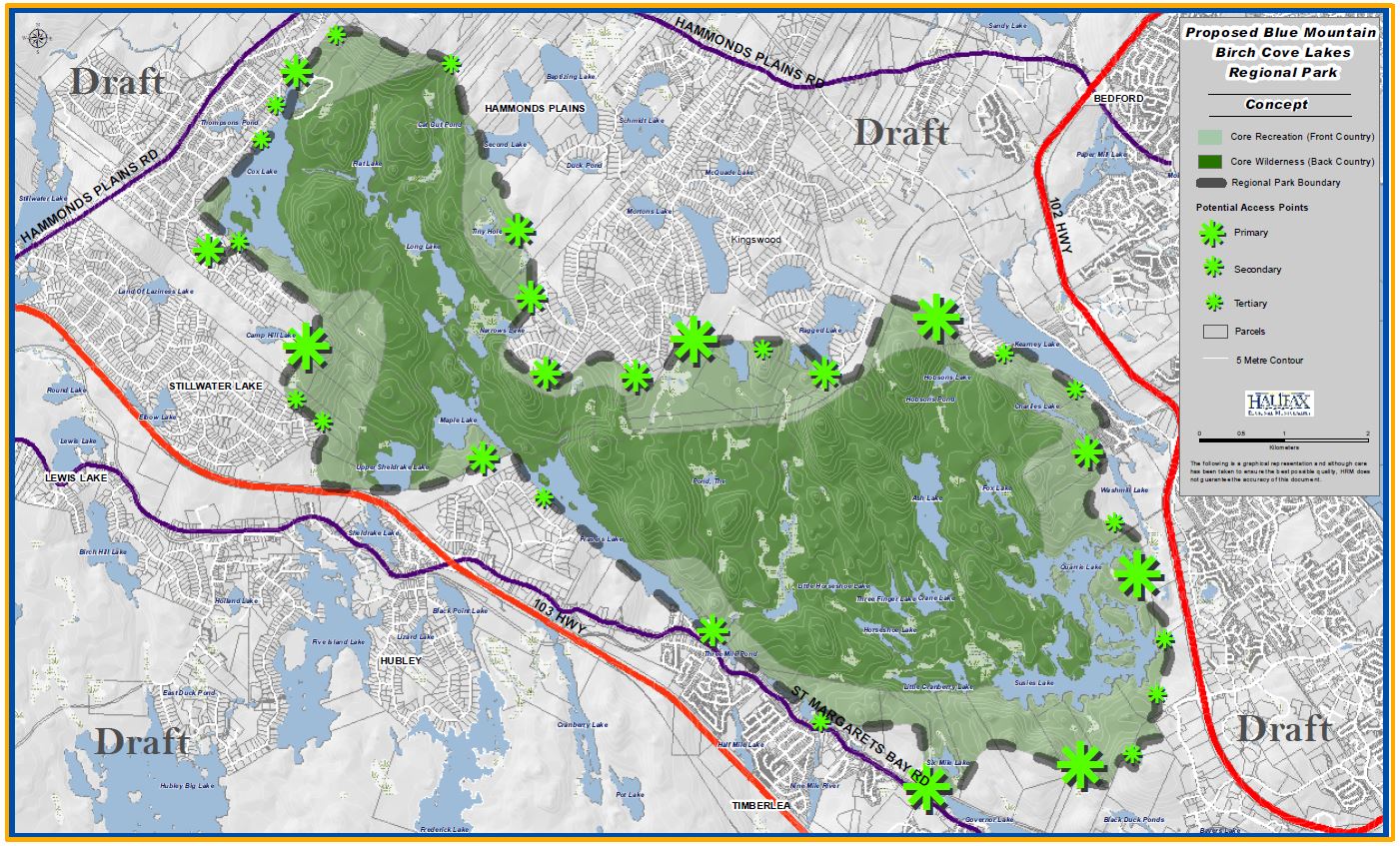 Map of the proposed park boundary presented at the joint HRM and NS Dept. of Environment 2012 public consultation, also held at the church hall on Dakin Drive.
In Nova Scotia and elsewhere, "Friends-of" type groups have worked with key stakeholders and governments in collaborative efforts to create, support and maintain significant parks and natural areas. A local examples is Friends of McNabs Island.
For some background and history on the promised Blue Mountain-Birch Cove Lakes Regional Park, visit http://ourhrmalliance.ca/bmbcl/
Event photo credit to Irwin Barrett Photography