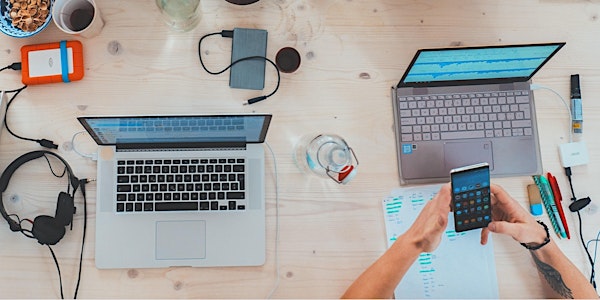 Boost Your Employability through Online Learning
Building your competitive skills and credentials (for job seekers in Canada)
About this event
In today's gig economy, it is essential to continuously up-skill and re-skill in order to stay relevant and keep up with changes in the world of work. Online learning can help you to take ownership of your own personal development and to become more competitive in your job search. In this workshop, we will explore excellent free training courses and opportunities to effectively promote your online credentials.
The live webinar is supplemented by preparatory and review activities and resources for you to explore so that you can get the most out of the learning experience. These will be shared with you the day before and immediately after the session.
Join us as we:
Explore websites and learning platforms that offer free online courses
Learn more about MOOCs, micro-credentials, and informal learning opportunities
Learn how to use e-learning as a tool to unlock new opportunities and improve your job search
Discuss how social media can help you to stay current
This workshop is most suitable for those who are: Post-Secondary Educated, Underemployed or Unemployed, Language Level: CLB 6-7+, Above the age of 30 years. However, all are welcome.
*** SPECIAL OFFER: Complimentary LinkedIn Learning License ***
Are you a resident of Ontario? Have you attended the following three workshops between 1 May, 2021 and 31 August, 2021
o Boost Your Employability through Online Learning, AND
o Build Your Online Presence, AND
o LinkedIn 1 OR LinkedIn2
You may be eligible for a complimentary LinkedIn Learning License!* Complete this Contact Request Form, and we will contact you to conduct an intake session to determine your eligibility.
* Valid until March 2022