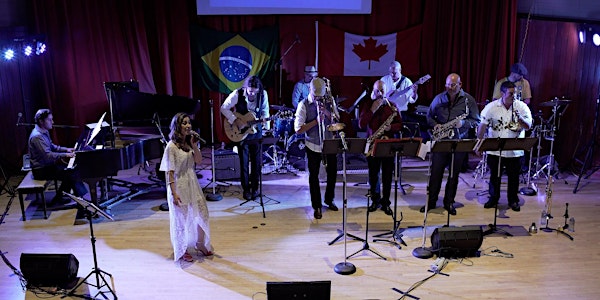 Brazilian Jazz Concert and Workshop in Lethbridge
The event combines a Brazilian Jazz concert with a workshop resulting in an educational and artistic experience for anyone in the community.
When and where
Location
University Drive Alliance Church 55 Columbia Boulevard West Lethbridge, AB T1K 4B7 Canada
About this event
IMPORTANT NOTE: The Organization will implement the Alberta Restrictions Exemption Program that requires people to present proof of being vaccinated (full or partially), or present rapid test results, or present documentation of a medical exemption to attend to the event.
The concert congregates Brazilian and Canadian musicians playing some of the most popular and expressive Brazilian songs of all time. Love, Joy, Hope and Passion are some of the core elements of the emotional-filled music that provide the audience with the deep feelings of Brazil.
The workshop is a two-hour session designed to benefit educators and students who want to learn about our music. We invite you to come on a journey through the Brazil map, presenting the context, history, authors, rhythms and styles behind every song performed in the concert. You're encouraged to bring your instrument and join a group of people to have fun learning and playing the Brazilian Jazz styles.
All the proceeds are destined to Branches, a non-profit organization that delivers music lessons to youth who would not have the opportunity to access that in Lethbridge.