Description
Learn strategies for building trust with your audience and for establishing your brand's reputation as an industry thought leader.
When consumers seek solutions, they go to the brands they know, like, and trust as experts. This is what is known as the brand authority, and it's the golden ticket to attracting and keeping customers. But how do you compete for brand authority in a saturated market?
Find out how to harness your core message to boost your brand authority,
Learn the seven pillars of authority marketing and how to excel in each,
Discover simple changes that can drive referrals, increase your brand authority, and more.
Meet Caitey Gilchrist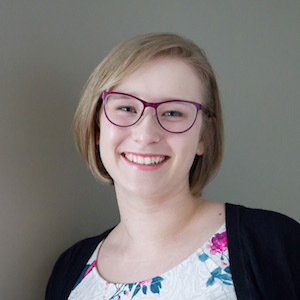 Caitey is a brand consultant, design geek, and creative for life. She officially launched her branding endeavours in 2011 – designing for the corporate world by day and building her brand consulting business by night. Since then, she has designed kick-ass brands for a wide range of companies across Canada.
Caitey's mission is to help business owners live their passions and connect with their audience through their branding and visual communication. She is set on creating new opportunities for local business brands through education, collaboration, and support.
She helps business owners get their messages out to the people who need to hear them most!