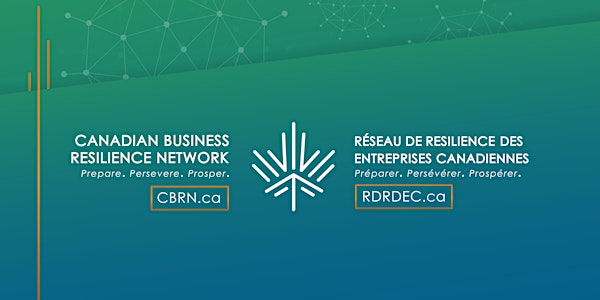 Business During A Pandemic: A Discussion On Sales Development
A discussion with Laura Norman and Adam Kirsh on sales development and the Fourth Edition of the Small and Medium Business Trends Report.
About this event

Join Laura Norman, Senior Director of Marketing for Essentials and SMB, and Adam Kirsh, AVP SMB Commercial Sales Canada at Salesforce as they discuss and examine key insights into how SMBs are navigating business during the pandemic.
Leveraging recent feedback and his experience in the field, Adam Kirsh will discuss sales and business development during a pandemic, and also how he's found success leading his Canadian SMB team through such challenging times.
Laura Norman will speak to Salesforce's newly released Fourth Edition of the Small and Medium Business Trends Report, which examines the evolving outlooks of 2,300+ SMB leaders worldwide during the COVID-19 pandemic.
Discussion topics include:
How a growing number of SMBs are preparing for future crises by adopting technology to help digitize customer interactions.
How a pandemic and racial injustices affect their motivations, challenges, and goals
How digital transformation in driving business resiliency
How SMB leaders are planning for recovery and growth post-COVID-19
About Adam Kirsh
Adam Kirsh is Salesforce's AVP of Commercial Sales in the Emerging and Small Business market for Canada and is responsible for driving growth and customer success for the Canadian commercial business unit.
Adam has been with Salesforce since 2007 and has served in various sales leadership roles across the Canadian organization as well as in the New York office to help build out Salesforce's New York presence. Adam graduated from the Journalism program at York/Seneca and worked for various media outlets and startup tech companies before joining Salesforce
About Laura Norman
As Senior Director of SMB marketing at Salesforce, Laura Norman manages the Awareness team, which focuses on developing content and resources to help small and medium businesses find more customers, win their business, and keep them happy for life. Before joining Salesforce in 2008, Laura held positions in product management at Microsoft and Broderbund Software. She has a BA from Columbia University in New York and an MBA from the University of California at Berkeley. In her free time, Laura likes to hike and stand-up paddleboard. She lives in San Francisco with her husband, Portuguese Water Dog, and two teenage children.