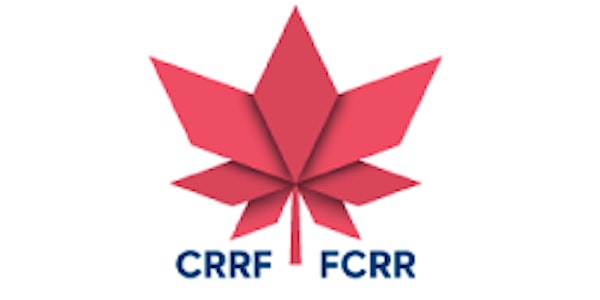 Celebrating Canadian Multiculturalism Day
When and where
Location
Canadian Bar Association 20 Toronto Street 2nd Floor Toronto, ON M5C 2B8 Canada
Description
The CRRF is partnering with the Federation of Asian Canadian Lawyers (FACL) to host an event at the Ontario Bar Association on June 27, 2018, Canadian Multiculturalism Day, to recognize and celebrate the upcoming 30-year-anniversaries of the Canadian Multiculturalism Act and the Japanese Canadian Redress Agreement. Together, we will celebrate diversity while reflecting on the legacy of Japanese Internment and sharing new ways to ensure that the lessons learned from history are not forgotten. Other sponsors for the event include the Ontario Bar Association, the National Association of Japanese Canadians, and Jam3.
The event will include a screening of Swimming Upstream, a video produced by the Honourable Justice Maryka Omatsu about the history of Japanese Canadian Internment in British Columbia. The event will also serve as an opportunity to announce the production of the East of the Rockies app, an interactive narrative augmented reality experience told from the perspective of Yuki, a 17-year old whose family is made to live in one of Canada's Japanese Internment Camps. The app is currently under production by Jam3, a design and experience studio based in Toronto, with the help of acclaimed author and Order of Canada recipient Joy Kogawa. The initial program will be followed by a reception.
The event is free and open to the public and everyone is welcome to register for the event. Click here for more information.
Event Run Time: 5pm - 7pm
Program Details
5 – 6 p.m
- Opening remarks by the Canadian Race Relations Foundation (CRRF)
- Remarks from the Federation of Asian Canadian Lawyers (FACL)
- Screening of The Honourable Justice Maryka Omatsu's video Swimming Upstream with a few remarks from The Honourable Justice Maryka Omatsu
- "East of the Rockies" presentations from Jam3 and Joy Kogawa
- Closing remarks from CRRF and FACL
6 - 7pm
Reception
***************
La FCRR organise en partenariat avec la Federation of Asian Canadian Lawyers (FACL) un évènement qui aura lieu aux bureaux de l'Association du barreau de l'Ontario le 27 juin, la Journée canadienne du multiculturalisme, pour célébrer les 30 ans de la Loi sur le multiculturalisme canadien et l'Entente de redressement à l'égard des Canadiens japonais. Ensemble, nous célébrerons la diversité canadienne en réfléchissant sur l'héritage de l'internement des japonais au Canada et en partageant des nouveaux moyens de faire en sorte que les leçons que nous avons appris de l'histoire ne soient pas oubliées. On trouve parmi les autre commanditaires l'Association du barreau de l'Ontario, l'Association nationale des Canadiens japonais, et Jam3.
L'évènement inclura une projection de Swimming Upstream, une vidéo produite par l'honorable juge Maryka Omatsu qui raconte l'histoire de l'internement des japonais au Colombie-Britannique. L'évènement servira aussi d'occasion d'annoncer la production de l'application East of the Rockies, une histoire interactive de réalité augmentée racontée du point de vue de Yuki, une jeune de 17 ans forcée de quitter son foyer avec sa famille pour habiter dans un des camps d'internement des japonais au Canada. L'application est présentement en train d'être développée par Jam3, un studio de design et d'expériences basé à Toronto, avec l'aide de Joy Kogawa, auteure acclamée et récipiendaire de l'Ordre du Canada. Le programme initial sera suivi d'une réception.
L'évènement est ouvert au public, sans frais d'inscription. Cliquez ici pour avoir plus d'informations.
Heure: 17h à 19h
Le programme :
15h à 18h :
-Mots de bienvenue de la part de la Fondation canadienne des relations raciales (FCRR)
-Mots de bienvenue de la part de la Federation of Asian Canadian Lawyers (FACL)
-Projection du vidéo Swimming Upstream de l'honorable juge Maryka Omatsu, suivi d'un discours de Maryka Omatsu
-Présentation de East of the Rockies par Jam3 et Joy Kogawa
-Mots de clôture de la part de la FCRR et de la FACL
18h à 19h :
Réception