Description
Chinese New Year Celebration 2017

FREE EVENT
You are welcome to join and experience the most popular chinese festival in the world.
Food/Music/Game/Prize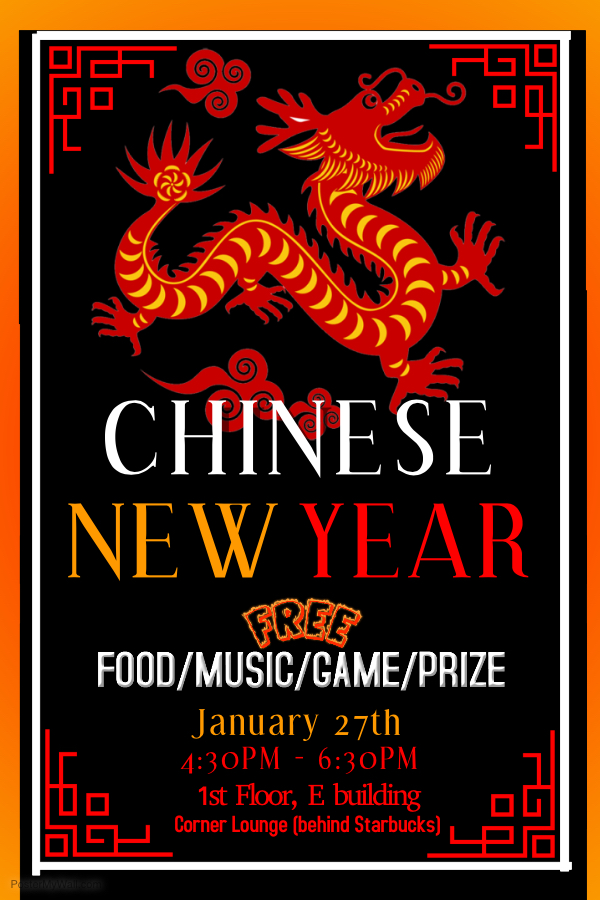 Friday, January 27, 2017
4:30 p.m. to 6:30 p.m.
Algonquin College Ottawa Campus
Conner Lounge behind Starbucks (Building E)
FOOD, A huge fan of chinese food?Come and enjoy the traditional chinese dumpling with amazing chinese tea at the same time. Don't worry if you are a vegetarian, we have veg dumpling for you and more.
MUSIC, Like chinese music?you will enjoy wonderful chinese songs performanced by chinese students. Also, you can enjoy one of the oldest chinese traditional instrument performance——"er hu" by chinese artist.
GAME, Want more fun?we have several games to play during the event, No bored time!
PRIZE,We have free gifts for you!
We look forward to see you!