Description
ENJOY AN EVENING OF WONDERFUL UKRAINIAN CHRISTMAS CAROLS ACCOMPANIED BY THE MAGICAL SOUND OF THE BANDURA!
Featuring:
KORINYA: UKRAINIAN FOLK BAND (New York)

and

MYROSLAVA SOLOVIANENKO - Merited Artist of Ukraine
---
Ticket Prices:
Online: $25
At the door: $30
12 & Under: Free
LIMITED TICKETS AND SEATING AVAILABLE. GET YOUR TICKETS IN ADVANCE
Doors Open at 2:45pm
Partial proceeds will go to St. Elias Ukrainian Catholic Church.
---
CANADIAN BANDURIST CAPELLA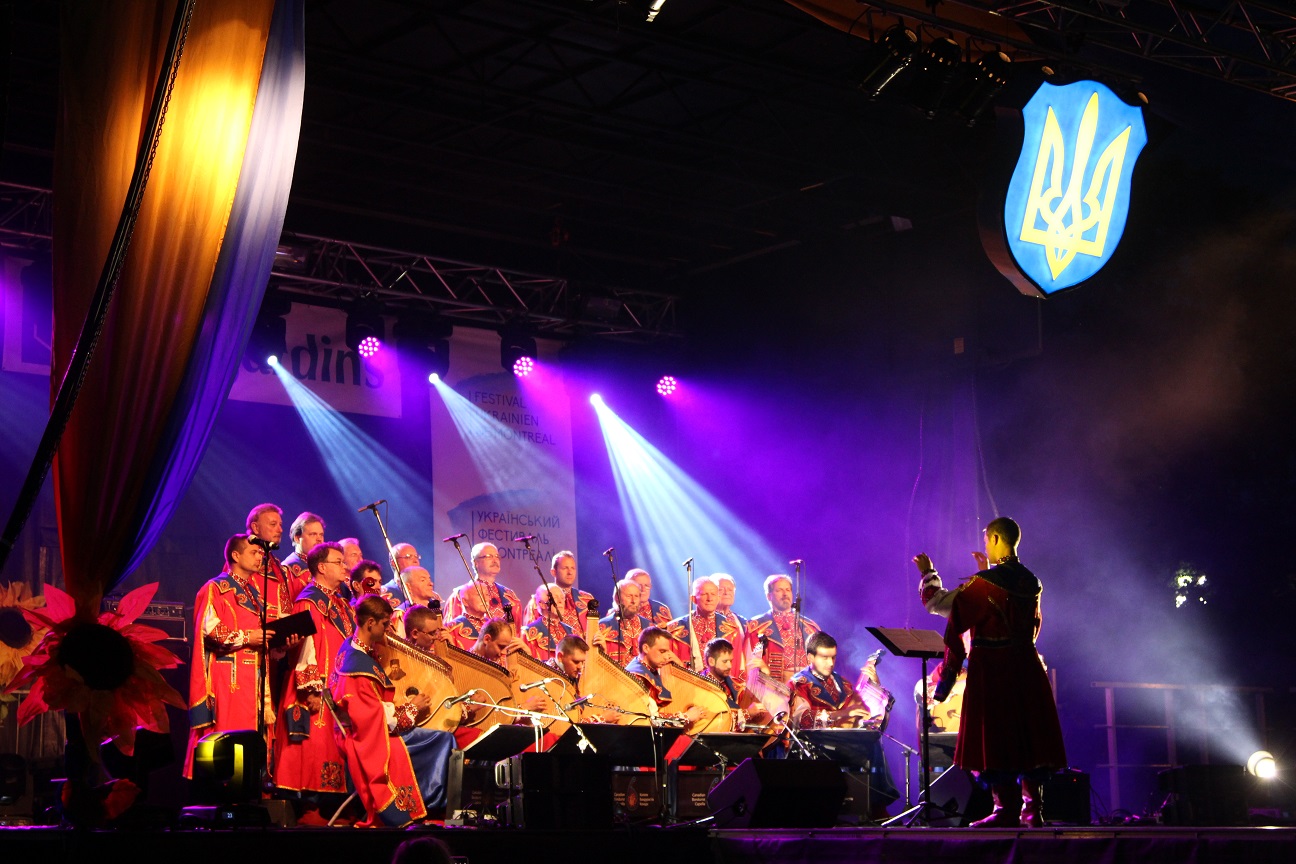 The Canadian Bandurist Capella is a male bandurist chorus that combines the sounds of choral singing accompanied by instrumentalists playing the contemporary bandura.

The Capella was founded in June of 2001 by a group of likeminded individuals whose goal was to promote Ukrainian music and culture. The current ensemble consists of over 30 members. The Capella's repertoire consists of Ukrainian folk songs, patriotic compositions, sacred music, as well as contemporary compositions.
Over its 15 year history, the Canadian Bandurist Capella has performed in venues across Ontario, Quebec,
Manitoba, Illinois, Ohio, Pennsylvania, New York and Connecticut. The capella has performed at various
festivals including the Canadian National Exhibition, Bloor West Village Toronto Ukrainian Festival and
the Canadian National Ukrainian Festival in Dauphin, Manitoba.

Our mission is to explore the full potential and versatility of the modern bandura within a male choral
ensemble, to bring together individuals who are committed to advancing choral bandura music while
respecting its rich history, and to promote and popularize the bandura within the Ukrainian community
and beyond.

---
KORINYA: UKRAINIAN FOLK BAND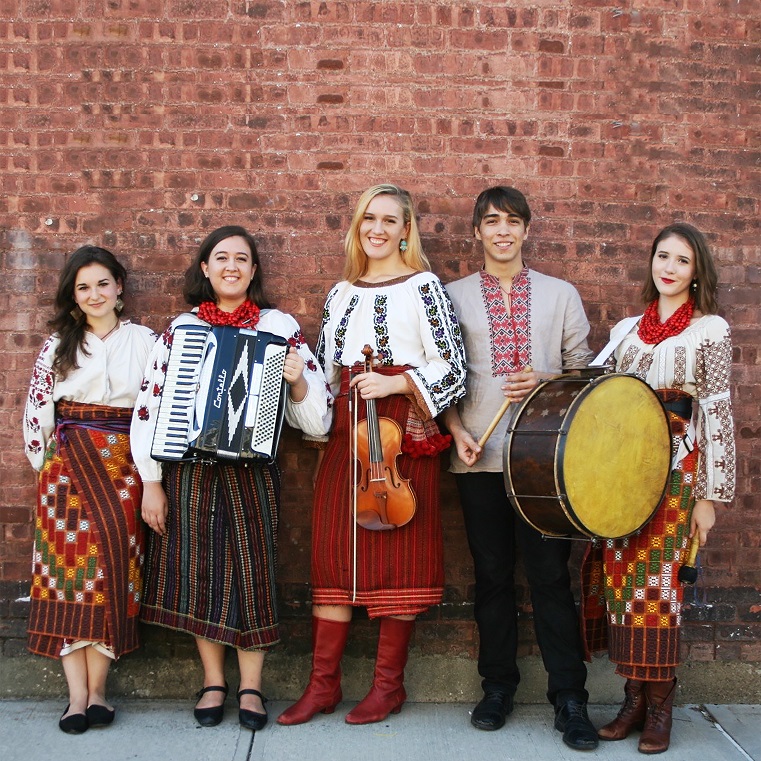 Korinya (which means "roots" in English), is a young band from the Ukrainian diaspora that has been performing in the U.S. and Canada since 2005. Since then, Korinya has performed several times in Ukraine, and in 2012 won 1st place at the Boyko Festival. This young band presents Ukrainian folk music in a fresh, grassroots way. Hear the voices of the steppes, the cheerful melody of the sopilka, and the strong, soulful fiddle playing that tie this young band to their Ukrainian roots. Members include Sana Shepko (violin), Zoya Shepko (accordion), Alina Kuzma (vocals), Maria Pleshkevich (percussion), and Stefan Shepko (sopilka). Korinya recently released their recording, Zemlya, which is available in CD format as well as online on Spotify, iTunes, and CD Baby.

---
MYROSLAVA SOLOVIANENKO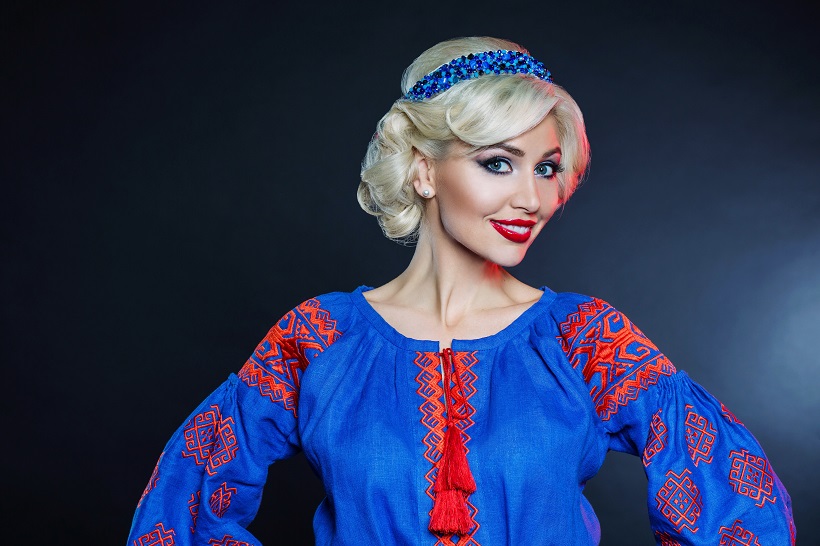 Ms. Solovianenko's operatic career spans over 10 years of solo performances and company appearances across the globe. An accomplished vocalist and frequent headliner in productions of Ukrainian opera companies, she has performed with the National Academic Choir of Ukraine and has served as a lead vocalist at the prestigious National Organ and Chamber Music Hall. In addition to her stage career, Ms Solovianenko has performed at over 20 international festivals and concert tours in the countries of Eastern and Western Europe, Canada, US, as well as concert tours in Brazil, Mexico, Argentina and Chile. In 2010 Ms. Solovianenko was awarded the title of "Merited Artist of Ukraine" - a high artistic honor bestowed upon a citizen for artistic contributions to the cultural fabric of the country. A resident of Toronto since 2014, Ms. Solovianenko continues to actively perform throughout Canada and Europe. Ms. Solovianenko's repertoire includes music ranging from baroque to classical, and modern, incorporating music of composers like Bach, Handel, Caccini, Pergolesi, Vivaldi, Puccini and Sartori among others.