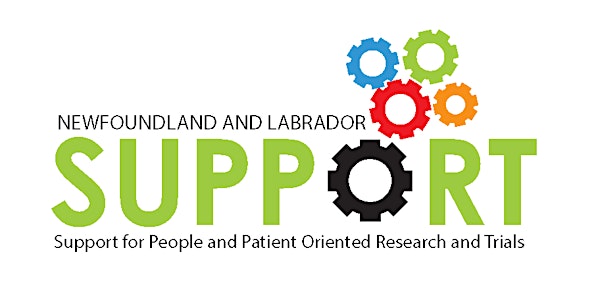 Clinical Trials: An Overview
As part of NL SUPPORT's Research Design Series, this webinar will provide an overview of clinical trials in research.
About this event
In February and March 2022, NL SUPPORT will be hosting a Research Design Series, featuring weekly webinars from guest speakers on various quantitative and qualitative research topics.
Quantitative methods will be covered in February, and qualitative methods in March. The series is intended for students, researchers, patient partners and other professionals who have an interest in and/or would like to learn more about health research methodology.
This session will provide an introduction to clinical trials, highlighting what makes them effective (and not so effective) in answering clinical questions.
Presenter:
Dr. John Fardy is a Gastroenterologist and Professor of Medicine at Memorial University of Newfoundland. He is trained in Epidemiology and Biostatistics at the University of Western Ontario, and has been teaching Clinical Epidemiology at Memorial University since 1990.