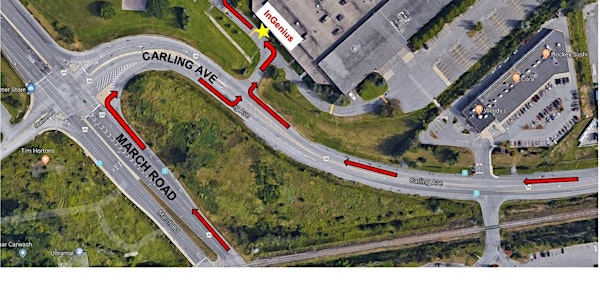 CNC Conf
When and where
Location
The InGenius Office 340 Legget Dr. Suite 100 Ottawa, Ontario Canada
Description
A great chance to meet other artists, engineers and enthusists and learn about the amazing technologies of CNC!

Agenda

6:15pm: Social
6:30pm: Introduction
6:35pm: CNC demonstration A-Z, Doug Commons
7:20pm: Break
7:30pm: Purchasing a CNC Desktop, Darcy Whyte
8:00pm: Break
8:10pm: Building a CNC!, Rich Loen
9:00pm: Social

What is CNC?

It's the use of robotics in fabrication. Computer Numerical Control. This includes miling machines, routers, lasers, 3D printing and more. When the term CNC is used by itself it tends to mean milling machines and lasers however.

Video of CNC machines:
https://www.youtube.com/watch?v=gxEkMzvE47U
https://www.youtube.com/watch?v=86V0FqQureY
https://www.instagram.com/p/BvHhbXQlwSI/

The agenda is subject to change.