Explore JACEK Chocolate's and Credo Coffee's unique flavours in an evening of tastings and pairings.
About this event
Craving to learn more about how we taste and pair chocolate with coffee and tea?
Following a short introduction, we will get into the basics of tasting and practice these skills with 3 specifically chosen pairings of chocolates with a coffee or tea:
Taste craft and single origin coffee, tea and chocolate
Discuss the basics of tasting, using coffee, tea and chocolate as our subjects
Explore different flavour profiles and how to use our senses in understanding food and drink
Find out what makes an exceptional pairing
All of the products that will be featured have unique stories behind their origins, preparation, and other aspects that make them special. These are some of our favourites and we can't wait to share them with you!
We will do an introduction about each product, taste them individually and then explore them as a pairing. With the help of our tasting wheels and other resources, we will discuss and break down what it is we are tasting.
Please advise your presenter about any allergies. Please note that we cannot make any coffee, tea or chocolate substitutions.
The pairing event takes place at Credo Coffee's 124ST location (10350 124 Street NW).
Doors open at 7:15 PM. Please arrive on time and not sooner, for we will be setting up just prior to opening the doors.
FAQs
Will there be decaffeinated coffee? No.
Can I transfer my ticket to another person? If you cannot make it to the event, you are welcome to transfer the tickets to someone else just by updating your order information with the new attendee's information (here is a step-to-step guide on how to update your order information.
Can I swap my ticket for a future date after the cancellation period (up to 7 days before the event date)? No, you can only transfer your tickets to another Coffee, Tea and Chocolate event date up to 7 days prior to the event. Please contact us at 780.464.5200 or at sales@jacekchocolate.com.
What's your refund policy? You can request a refund up to 7 days prior to the event. However, Eventbrite has recently updated their refund policy. Please note that they will retain the 'Eventbrite fee' when you request a refund.
Is the tasting dairy-free? No, milk and dark chocolate are included.
How long does a pairing usually last? 1.5-2 hours
Please advise your presenter about any allergies. Please note that we cannot make any coffee, tea or chocolate substitutions.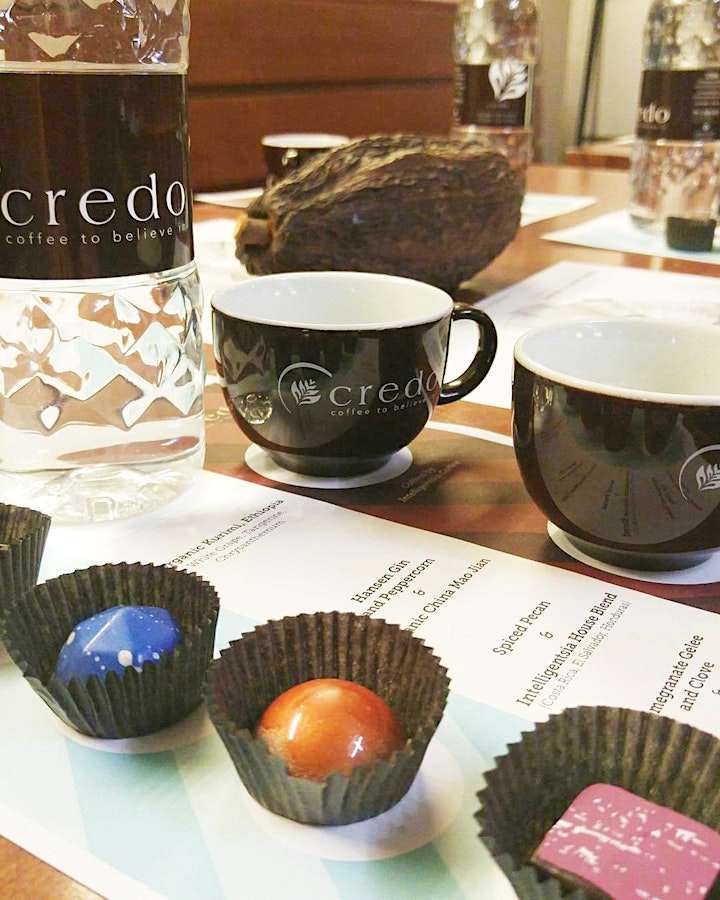 Organizer of Coffee, Tea & Chocolate Pairing October 4, 2019
A fusion between fine chocolate and fashion, JACEK Chocolate Couture is a contemporary artisan chocolatier committed to spreading joy through finest / high-quality and ethically sourced chocolate & cacao. 
JACEK Chocolate Couture was started as a one woman show in late in 2009 in a basement in Sherwood Park, and now includes a production facility, three retail boutiques (Sherwood Park, downtown Edmonton and Canmore), an online store and a talented team of dynamo's! In addition, we have partnered with leading retailers who sell our line of chocolate bars and confections.
Although we are committed to innovation, artistry and sustainability, our quest is to spread joy through fine, fashionable chocolate.