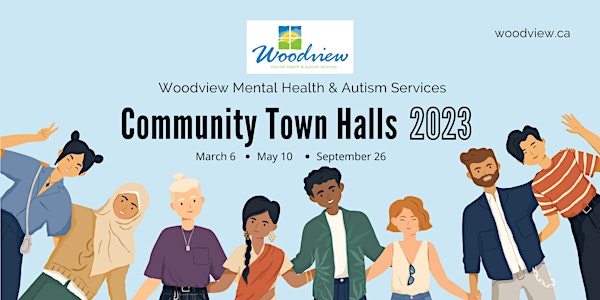 Community Town Hall
We want to hear from you!
About this event
Join us - virtually or in-person - at an upcoming Community Town Hall in 2023! Share your thoughts around mental health service needs for children, youth, and families.
Woodview is committed to engaging with youth and families to create meaningful change to child and youth mental health services in our communities of Brant, Halton, and Hamilton.
We believe in being equal partners with you in the co-creation of the programs and services that you use. Let's transform the child and youth mental health system together!
Community Town Halls 2023
Monday, March 6, 2023 - VIRTUAL ONLY
Wednesday, May 10, 2023 - HYBRID (IN PERSON & VIRTUAL - ZOOM)
Tuesday, September 26, 2023 - HYBRID (IN PERSON & VIRTUAL - ZOOM)
Speaker & Facilitator:
Nicki Straza
Youth and Family Engagement Lead
Woodview Mental Health and Autism Services