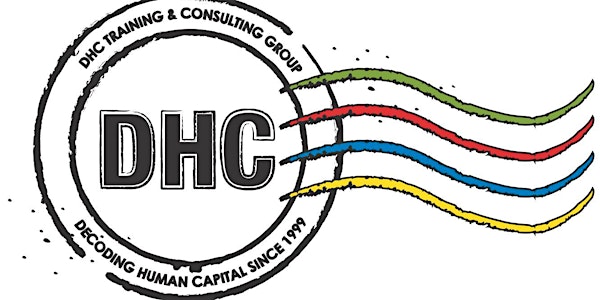 Connecting With Insights - Interviewing, Debriefing & Elicitation Training...
Location
Holiday Inn (formerly CHIMO Hotel)
1199 Joseph Cyr Street
Ottawa, Ontario K1J 7T4
Canada
Description
Connecting With Insights...The Renowned Interviewing, Debriefing & Elicitation Training Program

Decoding Human Capital to overcome resistance and evaluate the reliability of the information received when conducting an Interview, Debriefing or Eliciation activites.
In recent conducted surveys from all of these past participants, a staggering 96% of past IDE attendees indicated they would recommend the training to their colleagues.

This course outlines simple and immediately useable techniques and strategies to improve communication and interaction with others across cultures. The course will empower people to Discover, Experience and Apply behavioral principles that will improve your interpersonal relationships and/or partnerships abilities when working with others.
Course Orientation
People exhibit unconscious symptoms (clues and cues) that you can read to determine if they are being open and honest or evasive and untruthful. Using Interview, Debriefing and Eliciation (IDE) principles and guidelines, you can reliably assess a person's personality traits, pinpoint area that need further probing, overcome resistance and properly evaluate the reliability of the information you've received from an individual.

"This program has many useful tips on how to talk with people based on their own personality types. It is an interesting course for interviewers or anyone that needs to work with a variety of different people on projects. This course will also increase self-awareness of each individual's skills and weaknesses when at work or on a team." - Raquel Vinhais, CF/DND

What's in it for me?
This three-day workshop is one of the most highly developed behavioral based communication skills training program available today. You will discover, experience and apply the three foundational keys to connecting with people by designed and not by chance - cutting edge skills within the field of Human Behaviour. Your increased awareness of these three keys will give you tremendous confidence in your ability to gain information from even the most reluctant person. You will improve your communication skills, reduce work-related stress and increase your work quality and productivity.
Who should attend?
Human Resource Professionals

Inspectors

Military Professionals

Regulatory Complaints Officers

Immigration Officers

Managers

Credit Card Investigators

Security Managers

Security Screenings Professionals

Law Enforcement Professionals

"Formation très intéressante qui devrait être suivi par les gestionnaires pour bien construitre et comprendre leur équipe. Techiques pour décoder le non-verbal très intéressante." - Kassandra Michon, Passport Canada

Course Content

Block 1 - Decoding Human Capital
The objective of this module is to introduce the Students to the components of the DISC Model of Human Behavior and the symbiotic relationship within the field of Human Intelligence. Students will be able to discover, experience and apply effective behavioral based line protocol to decoding human capital, understanding the reason why people do the things they do when interacting with others.
Block 2 - Behavioural Symptoms Analysis
The objective of this module is to introduce the Students to the field of neuro-linguistic programming (NLP) and in particular the study of behavioral symptoms analysis (BSA) – the ways in which people choses to act, speak and behave in various circumstances. From this study, patterns of behavior can be built up to enable predictions and deductions to be made on individuals. The module is exceptionally valuable in assisting students to evaluate truth and /or deception.
Day 3 - Cultural and Situational Awareness
The objective of this training module is to introduce the students to effective practices in regards to gaining information when interviewing, debriefing or conducting elicitation (IDE) activities. This module will provide additional behavioral insights into communicating across cultures and how to establish and maintain rapport when interacting with others.

"This is a very informational program that I found incredibly fascinating and enjoyable! I believe that the success of the program is directly attributed to the great work of the instructor." - Jane Chen, Passport Canada

Presenter: JJ Brun, CD

JJ Brun served over 20 years with the Canadian Forces (CF) - 15 within the Intelligence Branch and is an internationally known authority on Human Intelligence (HUMINT).
JJ, as the J2 Strategic Debriefing Officer, provided specialized instructional services to the CF personnel in the field of HUMINT. Key activities included the development, management and delivery of the Interview, Debriefing and Elicitation (IDE) training program.
JJ's remarkable talent and highly-developed skills within the field of human behavior have greatly contributed to the development of the Canadian Forces HUMINT effort, and have earned him the respect of his peers within the intelligence community both in Canada and abroad.
DHC Training & Consulting Group
DHC provides specialized knowledge and technology to qualifying domestic and international government, defence, and security organizations.

In-House Training
Let DHC be part of your training solution. Our training programs can be tailored to your organizational needs and presented in-house. Some of the benefits of in-house training are:
Savings in participant's travel time

Significantly cheaper to bring the trainers to you

Confidentiality of discussions