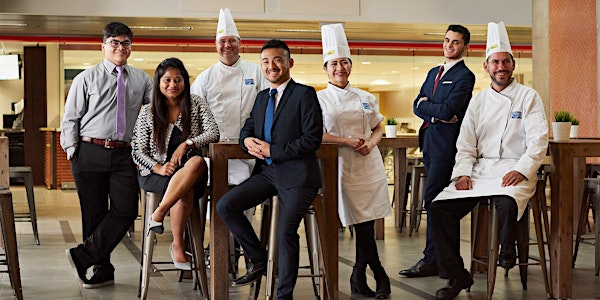 Continuing Education Online Information Session
Register for this info session to discover the new online classroom options at the Centre for Hospitality and Culinary Arts
About this event
Continuing Education Online Info Session
We can't wait to show you what's cooking at Centre for Hospitality and Culinary Arts!
The George Brown College Centre for Hospitality and Culinary Arts is a leader in hospitality and culinary training. Our School of Continuing Education offers a wide range of certificates to help you build the skill sets you need to succeed, whether you are a food and wine enthusiast or you desire to build a hospitality or culinary career. Courses are taught by teachers who are experts in their fields and who have a passion for sharing their professional knowledge and experience. Here is your chance to take a passionate interest to a whole new level.
The purpose of our Continuing Education Online Info Session is for you to get a better understanding of the contact-free online programs we are offering for enthusiasts and professionals seeking to develop new skills for the home and the culinary industry. We'll walk you through our different courses and certificates as well as basic information on how to register and get started. You'll have the opportunity to meet some of the instructors that you'll be learning from and learn how courses will be delivered online in fall 2020. You will be able to ask questions and laern more about all of our programming.
A link to the session will be emailed to you on the day of the info session.