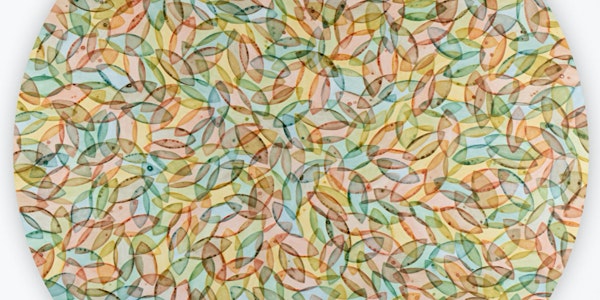 Conversation 4: making space for time: artist parents meet and make
Making space for time: artist parents meet and make
About this event
In this session, self-identified artist-parents are invited to make informal work in the shared space of a virtual studio. Distraction will be encouraged and children are welcome as we make shared artworks and develop personal connections while discussing issues of interest. Guiding topics include the often solitary, intermittent conditions of working from home as an artist-parent, as well as the deviation from the 'ideal' career path of the art world professional that this working environment represents. The session will begin with brief introductions and move to an activity in which participants will be invited to create a visual response to a specific prompt with relevant creative constraints. This session will not be recorded to ensure the privacy and anonymity of those in attendance, but alternative forms of documentation will be discussed by the group.
About Art /Mamas' PLOT Residency
During Art Mamas' PLOT residency, we will be conceiving of PLOT as a fertile place to scheme and gather as we create inclusive opportunities to share experiences, intergenerational knowledge, skills, ideas, and to support artistic experimentation by bringing together diverse and disparate communities of creative, working, self-identified mothers and caregivers. As such, we imagine PLOT as a laboratory facilitated by our members and look outward to include other creative producers who are mothers/parents from the local community and beyond.
We have structured our residency around four community conversations. Each conversation will be facilitated by members of the collective and include invited speakers and participants. All sessions will be conducted virtually on Zoom in accordance with COVID-19 provincial health and safety protocols in BC. They will be open to the public and all self-identified mothers, including 2SLGBTQQIA community members, are invited to participate. Advance registration is required. The community conversations are:
CONVERSATION 1: INTERGENERATIONAL DIALOGUE OF ARTIST MOTHERS
Sat 18 Sep 2021 12–1:30 PM
CONVERSATION 2: PRECARIOUS ACADEMIC LABOUR AND MOTHERHOOD
Thu 30 Sep 2021 7:30–9 PM
CONVERSATION 2: PRECARIOUS ACADEMIC LABOUR AND MOTHERHOOD (PART II)
Sat 02 Oct 2021 12–1:30 PM
CONVERSATION 3: FILM AND MOTHERHOOD
Sat 16 Oct 2021 12–1:30 PM
CONVERSATION 4: MAKING SPACE FOR TIME: ARTIST PARENTS MEET AND MAKE
Sat 30 Oct 2021 12–1:30 PM
Acknowledgements:
We acknowledge the generous support of Access Gallery, the Canada Council for the Arts, VIVO Media Arts Centre, and the Confederation of University Faculty Associations of British Columbia (CUFA BC) for making this project possible.
Featured image:
Motherwork #2 (2020) courtesy of Heather Passmore.
More info can be found at: