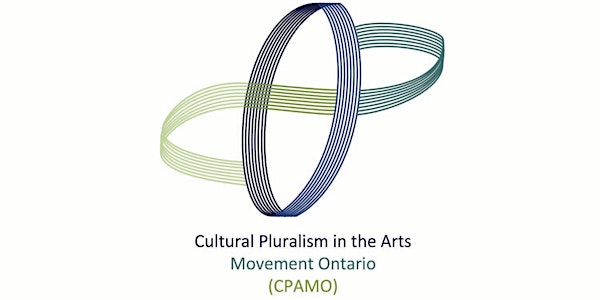 CPAMO Workshops: Building Collaborative Practices
By Cultural Pluralism in the Arts Movement Ontario (CPAMO)
When and where
Location
Multiple locations in downtown Toronto. Please see description. Toronto, ON Canada
Refund Policy
Contact the organizer to request a refund.
Description
CPAMO Workshops:Building Collaborative Practices
Fall & Winter 2015-16
View Worshops Borchure | Additional Registration Form
The focus of these workshops will be to engage Indigenous, ethno-racial/culturally diverse, and other marginalized arts organizations and artists in learning how to develop collaborative practices to support their artistic growth and development. To do this, the workshops will focus on collaborative work involving:
~ Artist-to-Artist: Aluna Theatre PanAmerican Routes; and COBA/KasheDance;
~ Working with Presenters: Flato Markham Theatre; Oakville Centre for the Arts;
~ Learning Circle: CPAMO Executive Director.
CPAMO will begin this project with peer-to-peer learning to demonstrate work already underway by Indigenous and ethno-racial arts organizations. It is essential to start with these to illustrate what is already underway within these communities as models of evidence-based success stories with resource expertise that have much to share.
CPAMO has invited two presenters to participate to illustrate the differences presenters take in approaching their projects and in connecting with their very different communities.
Flato Markham Theatre Workshop: Collaboration in Practice Scenarios and Tools towards Meaningful Engagements
Thursday, February 4, 2016 | 12:30pm-5:00pm
CSI Spadina, Alterna Savings Meeting Room
215 Spadina Avenue, Toronto ON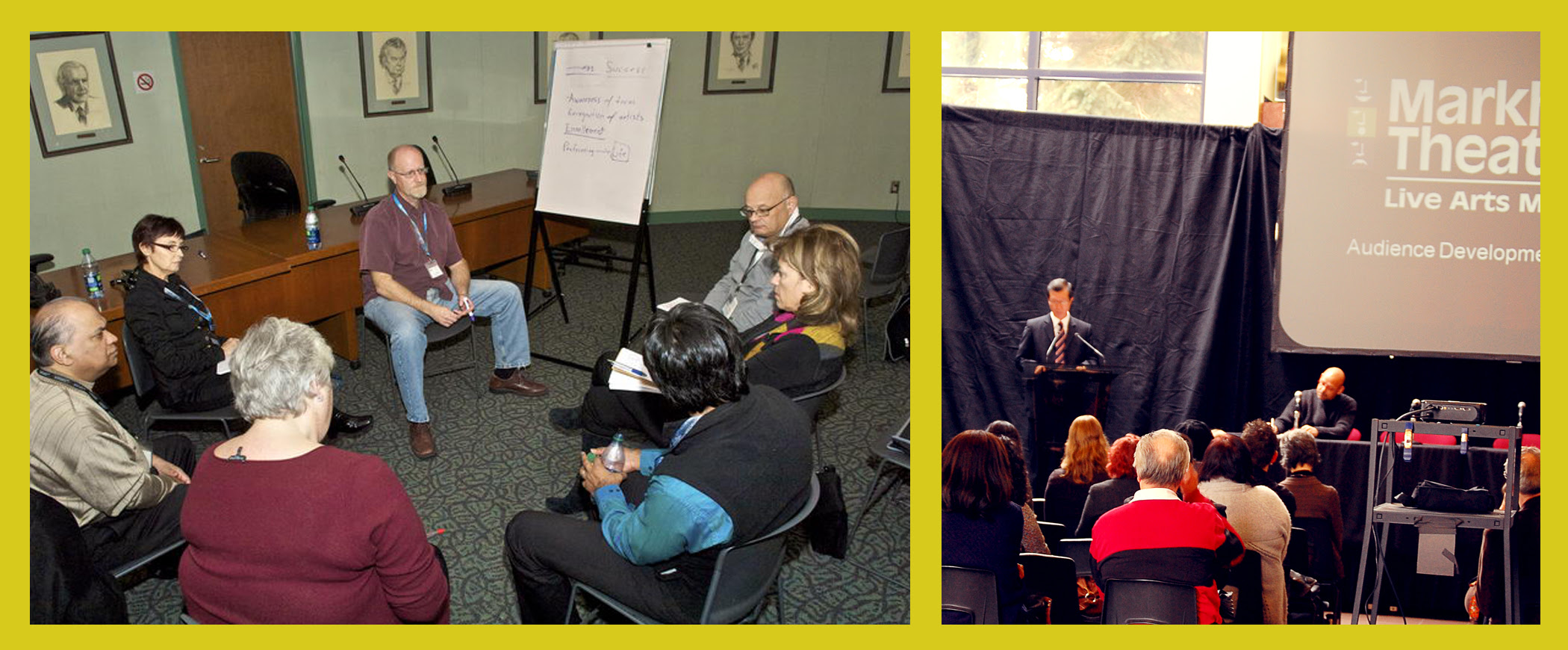 The full day session will provide transferable approaches to:
1) Negotiating and building reciprocal relationships
2) Understanding Artistic program development, promotion and education
3) Considering Outreach and community engagement in pitches
Background:
Markham region like Toronto has a growing and rich community of diverse dance ensembles and schools, representing the area's demographic trends; however much of this work happens silos. Flato Markham Theatre in its 2011-12 season partnered with CPAMO and local arts organizations to discuss the various dance initiatives and programs in Markham.
Flato Markham Theatre has booked a number of CPAMO Roundtable members such as Little Pear Garden Collective, Sampradaya Dance Creations and Menaka Thakker Dance and understands the importance of collaboratively shaping Arts Programming.
Cultural institutions and organizations are challenged to think about how to engage with the various Arts practices along a common goal geared towards a cohesive and comprehensive plan in making the Arts more vibrant, with increasing participation and growing audiences.
The General Manager of Flato Markham Theatre, Eric Lariviere, has acted strategically and has invited CPAMO in 2013 to host forum aimed at building future success for dance in Markham and address the key questions around engagement and diverse arts presentations.
The increasing diversity of performances in Markham is a result of Flato Markham Theatre's acknowledgement of how collaborations can lead to meaningful engagements with various outreach, public education and community engagement activities at its core.


FREE ticket included with workshop registration to BBOYIZM - " MUSIC CREATES OPPORTUNITY" February 4th at 8pm Flato Markham Theatre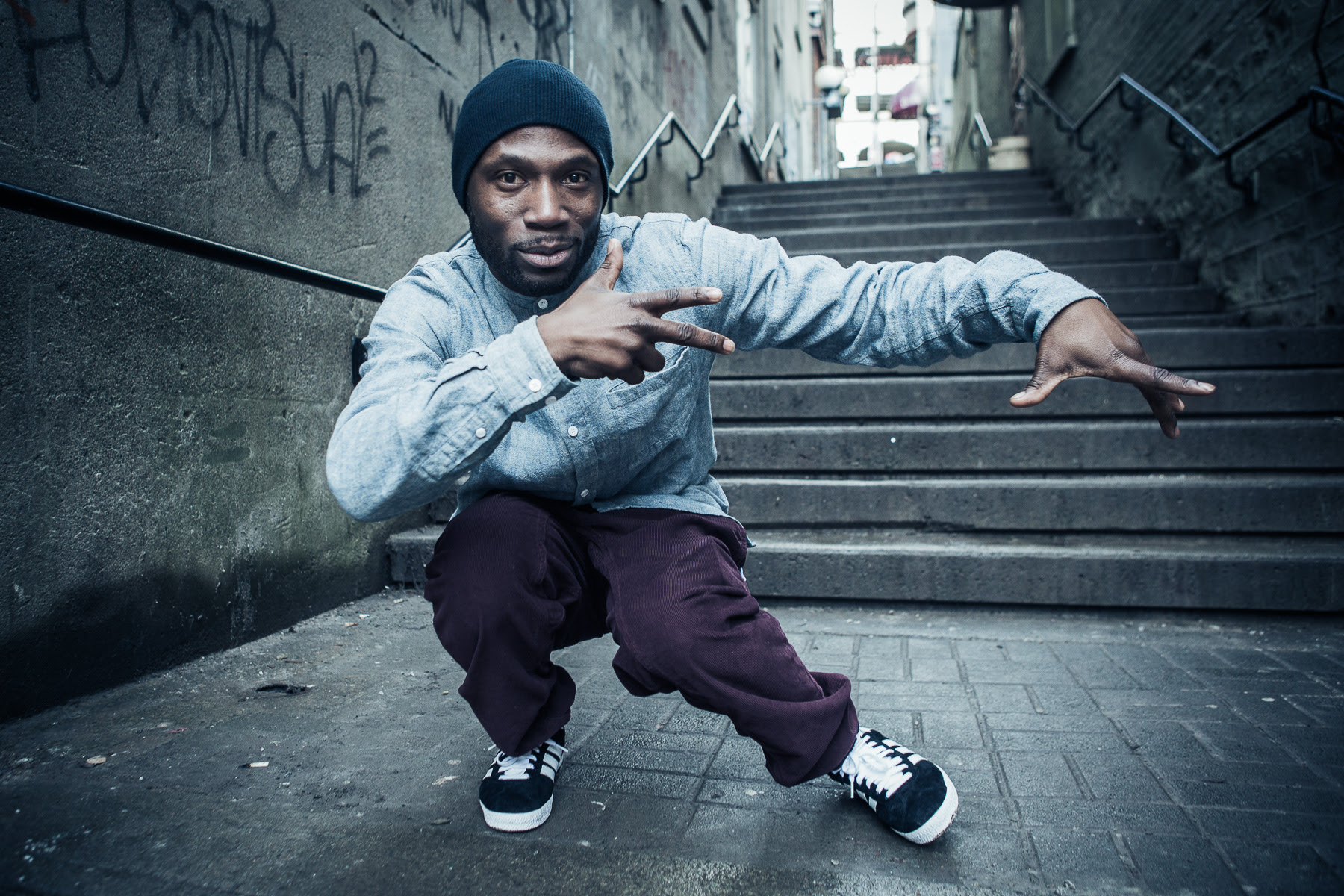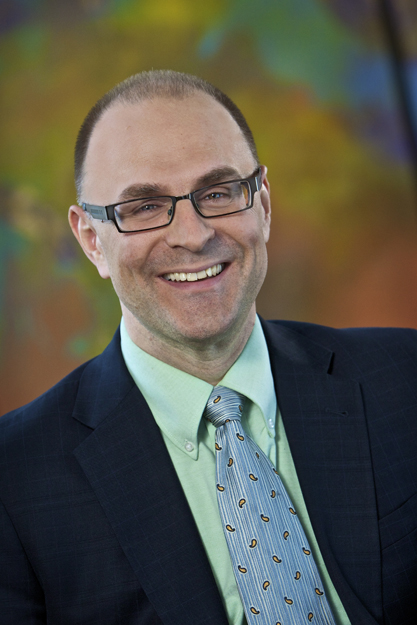 Speaker Bio::
Eric Lariviere is General Manager of Flato Markham since May 2009. He directed, conceived, and implemented the first strategic plan for the Theatre and performing arts in Markham, leading to meaningful capital improvements along with the repositioning and expansion of the Theatre's programs and services with the result of significant growth in participation and attendance, responding to the rapidly growing and diverse population of Markham, recognized as the most ethnically diverse community in Canada. Part of the key programmatic initiatives, Lariviere founded the Diamond Series, the flagship world class multidisciplinary professional presenting series, along with Discovery, the umbrella offering education programs and community outreach initiatives. The Theatre, the leading centre for the performing arts in York Region, presents and services over 375 events annually, including performances by the local and regional cultural community and providing world class programs. Flato Markham Theatre has developed a unique business model through diversification and meaningful partnerships, inspired by its vision of "Live arts matter to all". More recently, celebrating the 2015 Pan Am|Parapan AM Games in Markham, Lariviere lead the production of Markham Globalfest, the largest multicultural Festival (9 days, 95 performances, 750 artists, 41 countries) ever presented in York Region. Before Markham, Eric was President and artistic director of Daytona Beach International Festival, the Official American Festival Residency of the London Symphony Orchestra (UK). Under its leadership, the event blossomed into the largest international and orchestra Festival in Florida. He implemented strategies to diversify funding and develop key partnerships, with the result of significant organizational and programmatic growth. In terms of audience development, his marketing initiatives to increase visitors were frequently acclaimed by Visit Florida, the state's recognized authority in tourism promotion.
Eric is a professor at Seneca College in the Event Marketing, Sports, Entertainment, and Arts graduate certificate program and is the treasurer of Ontario Presents. He participated into multiple panels and juries in Canada and in the USA, was President of the Canadian Arts Presenting Association, President of the Volusia County Cultural Alliance and served on the Board of Directors and Executive Committee of the Association of Performing Arts Presenters.


The Learning Circles – February, March and April 2016
As a sectoral initiative, it is essential that those participating in the workshops have an opportunity to share with and learn from each other. This will be done over two (2) days – one in November and the other in December.
Each project participant will be invited to present their ideas for developing collaborative projects and these will be reviewed by all and critiqued to assist participants in further development of their initiative(s). Given the potential range of collaborative projects that may be explored in the previous workshops, the facilitator – CPAMO's Executive Director – will determine categories/themes for the participant presentations, e.g., those interested in community engagement, programming, promotion, fundraising, public education and audience development.
The presentations would then take place in these clusters so that there can a direct focus by all participants on these themes and the project plans related to them. To assist in this, all participants will be invited to submit their plans in advance so the learning circles can be properly prepared and structured.
Anticipated Outcomes:
Based on the activities summarized above, this project aims to develop:
~ A series of collaborative project proposals involving artists and arts organizations from Aboriginal and ethno-racial communities;
~ A number of collaborative project proposals involving artists and arts organizations from Aboriginal and ethno-racial communities and presenters; and
~ A series of collaborative project proposals involving artists and arts organizations from Aboriginal and ethno-racial communities and other diverse communities.
We would like to thank our funders the Canada Council for the Arts and the Ontario Arts Council for their support.


About the organizer
Cultural Pluralism in the Arts Movement Ontario (CPAMO) is a movement of Indigenous and racialized artists engaged in empowering the arts communities of Ontario. CPAMO seeks to open opportunities for Indigenous and racialized professionals and organizations to build capacity through access and working relationships with cultural institutions across Ontario that will result in constructive relationships with Indigenous and racialized professionals and organizations.