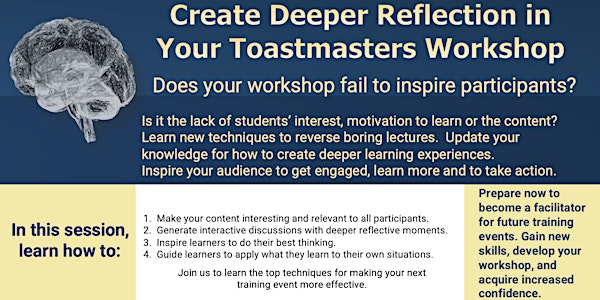 Create Deeper Reflection in Your Toastmasters Workshop
Learn how to energise your workshops, and your workshop participants!
About this event
Roman Smolak DTM will guide you through new techniques to really connect with your workshop participants. Have your students leave your workshop with a deeper understanding, and a greater commitment to actually take action.