Description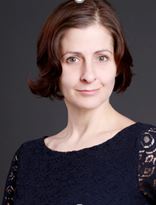 FGS Presents: Creating a Winning 3MT® Presentation- Presented by Kim Jones (AU's 2018 3MT® competition winner)
We are gearing up for the AU 2019 Three Minute Thesis (3MT ®) competition! In preparation for the competition which will take place on March 22, 2019, Kim Jones is delivering a presentation which will focus on creating a successful 3MT® presentation. Kim was very pleased to win Athabasca University's 3MT® competition in 2018 and then participate in the 3MT® regional competition in Regina, SK.
The talk will focus on:
TIPS FOR PREPARING A SUCCESSFUL 3MT® PRESENTATION

KEY ELEMENTS OF A WINNING PRESENTATION

REFINING PRESENTATION SKILLS

CAPTIVATING THE AUDIENCE
About 3MT
The 3MT ® competition celebrates the exciting research conducted by doctoral and master's students. Developed by The University of Queensland (UQ), 3MT® cultivates students' academic, presentation, and research communication skills.
The competition supports their capacity to effectively explain their research in three minutes, in a language appropriate to a non-specialist audience.
Why compete?
There are many benefits to competing in a 3MT® competition. Some of these benefits include:
Sharing your research with the public

Learning how to frame your thesis topic

Generating an easy to understand statement for scholarships

Getting your name known

Developing presentation skills

Having a 'pitch' ready for a job interview

Meeting other people who are part of the larger research community

Being part of a research community who is having impact

Adding to your resume/CV

Monetary prizes (First Place - $1,000 + $800 travel expenses to travel to Western Regionals Competition, Second Place - $500, Third Place - $250)
This presentation will be delivered via Adobe Connect. Registered guests will be send the Adobe Connect information a few days prior to the webinar.
Further details about AU's 3MT® competition will be forthcoming in the near future. Check the Faculty of Graduate Studies website for competition details.