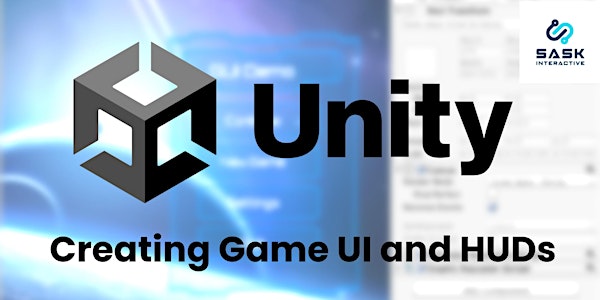 Creating Game UI and HUDs in Unity - Beginner and Intermediate
Join Taylor Eichhorst from BitCutter Studios for this beginner-friendly introduction to the Unity Game Engine, focusing on UI and HUD.
When and where
Location
ED 485.1, Education Building, University of Regina 3737 Wascana Parkway Regina, SK S4S 0A2 Canada
About this event
This is a beginner-friendly introduction to the Unity game engine, as preparation for Global Game Jam 2023, or for general interest.
Learn how to create good looking UI and HUD elements quickly. Hook up the HUD elements to game actions to have real-time feedback for your game. Quick and easy set up, perfect for game jams or getting started on your project.
The workshop is hosted by Talyor Eichhorst from BitCutter Studios, whose projects include Balloonatics and Groove Gunner. Taylor has been working with UI/UX in video games and apps such as GasBuddy and Lumeca for over 15 years.
The workshop will run for 3 hours, and will include an opportunity to code-along and give hands-on experience with the engine. You may attend in person (ED 485.1 at the University or Regina) or remote.
Thanks to our workshop sponsor, SaskInteractive ! Participation made possible through SaskInteractive Media Association Inc.'s Sponsorship Development Fund