Description
Welcome to our new sponsor Randy and the Eximus Real Estate Team. We are super excited to have a wonderful gentleman who is knowledge about all things real estate related supporting our wonderful women! Thank you Randy for being part of the team that is passionate about educating, encouraging and empowering women to Fun'd their Future.

"We know that each buyer and seller is unique; therefore, we take the time to understand your personal plans and goals to better help you achieve them. Our team of expert real estate agents, who have been consistently rewarded for exceptional service, always provide the highest level of professional service."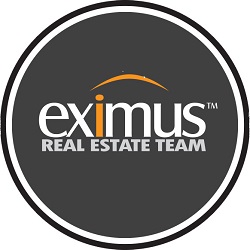 Join WREN Club Members Shelley Rempel and Julia Pereira as they host the night.
These women are getting it done!!!
Imagine 2 likeminded ladies who have a passion for real estate. Kindred spirits joined in the absolute desire to help others live better lives through the power of real estate. Real Estate has allowed them to cast aside working at day jobs fulltime and venture into the satisfaction of creating their best lives through real estate investing. They are active real estate investors benefiting financially with a heart to helping others learn skills and gain access to the broader network of expert real estate service providers.
Their portfolios include properties on the Mainland, Vancouver Island and Alberta. Here is a list of their real estate experiences:
• Agreements for Sale • Airbnb • Assignments • Buy and Hold • Construction • Fix and Flip • Flips to self • Joint Venture Partnerships • Multi Family Development • New build Residential • Private borrowing and lending • Property Management • Rent to Own • Vendor Take Back mortgages
They maintain their education and knowledge by consistently enrolling in courses, attending seminars, meet ups, and engaging in mastermind sessions. They have a vast network of real estate service providers at their fingertips and have a great collection of resources, tools and tactics ready to share with those who want to take action!
"We believe our passion to help others will be a complement to WREN and we are exceptionally excited about contributing to the empowerment of women WREN."
Have you been taking ACTION? Getting there is step 1.
Tickets on Eventbrite - in advance $25.00 / $30.00 @ the door
https://www.eventbrite.ca/e/creating-your-power-team-tickets-59125093747

Light fare and a glass of wine included.